18.08.2022 | News
Increased sustainability awareness is a social and economic imperative. Companies will need to respond to existing environmental rules and regulations, anticipate the legislative agenda and be prepared to comply quickly and efficiently. Therefore, there will be a growing demand for efficient software solutions to improve the speed and accuracy of decisions related to sustainability accounting, analytical processing and environmental predictions . Klappir's sustainability software solutions help businesses, municipalities and governments to measure and report their sustainability performance and reduce their footprint.
Nefco, the Nordic Green Bank, has signed a convertible loan agreement with Klappir, an Icelandic company specialising in sustainability software solutions. Klappir develops software and connects it to a digital sustainability ecosystem that enables real-time collection, storage, monitoring, analysis and reporting of information related to greenhouse gas emissions. The solution helps companies and other organisations to identify their emission sources, take measures to reduce their footprint and improve transparency.
Currently, Klappir's software has already more than 6,000 users in Iceland and Denmark. Financing from Nefco will be used to scale up operations in Europe and North America.
"Comprehensive cooperation, data management and sharing are the key to a more sustainable future. We provide the technologies and experience with high quality along with a proven track record that supports these crucial elements of sustainability improvements. Monitoring and interconnecting activities in a global sustainability accounting system like Klappir will be an indispensable element of organizations' competitive, legal, and regulatory strategies, as well as for governments at every level" says Jon Agust Thorsteinsson, CEO of Klappir. "Nefco's green financing gives Klappir the opportunity to continue working towards a greener and more sustainable future, and to grow and advance in international markets," says Thorsteinsson.
As it is a software solution, the environmental impact is indirect. However, by making comprehensive data monitoring and analysis easier, the solution encourages companies and other organisations to adopt sustainable practices and integrate sustainability information into their reporting cycle, in line with the Sustainable Development Goals. To date, Klappir's clients have been able to reduce their greenhouse gas emissions and improve their waste sorting. A certification agency has assessed Klappir´s activities as eligible and aligned with the relevant criteria of the EU Taxonomy.
"This is a good example that ICT systems can also be regarded as green solutions that contribute to the transition. We are well aware that the EU Taxonomy and the new corporate sustainability reporting directive, among other reporting standards, may create challenges for many companies to meet the requirements. This type of solution has the potential to succeed, and we are happy to help Klappir on its way to global markets," commented Thor Thorsteinsson, Vice President Green Transition for Nordic SMEs at Nefco.
For further information, please contact:
Thor Thorsteinsson, Vice President Green Transition for Nordic SMEs, Nefco
thor.thorsteinsson@nefco.int , +358 10 6180 657
Jon Agust Thorsteinsson, CEO, Klappir
jat@klappir.com, +354 664 9200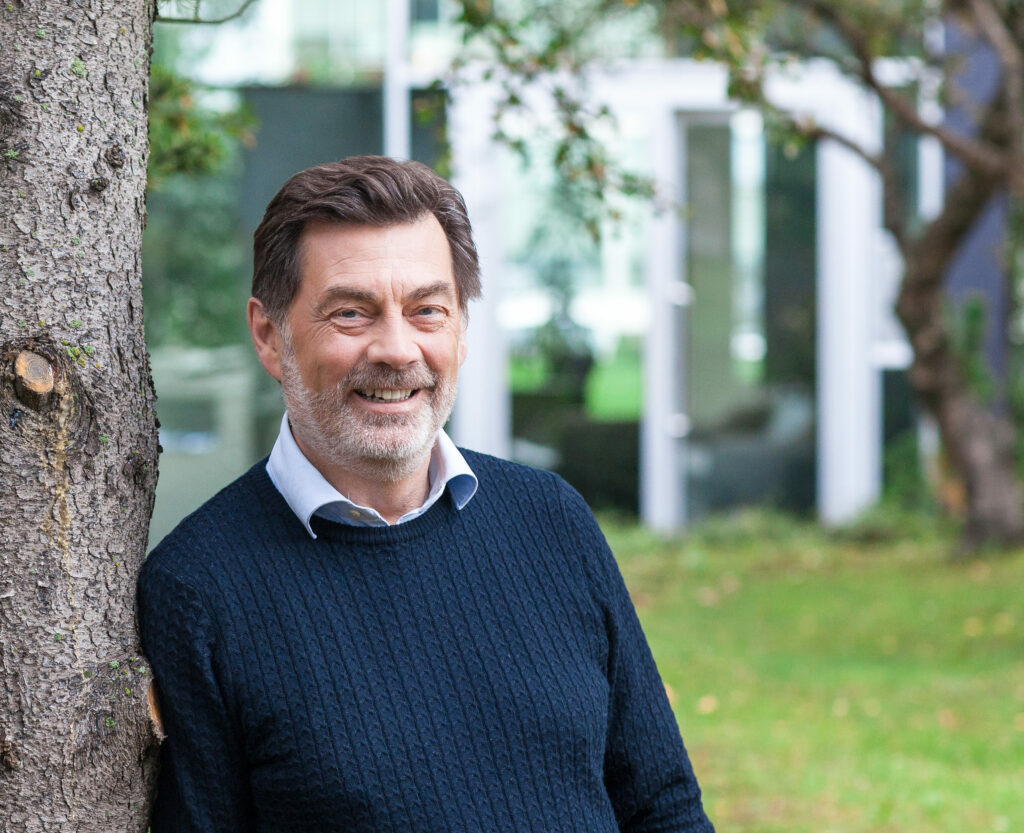 About Klappir
Klappir was founded in 2013 and initially focused on designing digital solutions for environmental issues for ocean-related industries. The company's vision was to use large quantities of data that was being collected on paper and to digitise statutory registration processes. The data collection soon began to expand, and it now covers nearly all issues of environmental measurements in the operations of companies and institutions. Klappir has worked systematically towards building infrastructure to create a powerful digital sustainability ecosystem. Read more about Klappir at klappir.com
About Nefco
Nefco is an international financial institution, the Nordic Green Bank, that finances the initial scale-up of Nordic green solutions on global markets. Founded in 1990 by the five Nordic countries, Nefco has already financed and implemented over 1,500 projects in energy efficiency, renewable energy, clean water and sanitation, waste management and cleaner industrial processes, among others. To date, more than 600 Nordic growth companies have received financing from Nefco to scale up their green technologies and solutions on global markets. We serve the interests of our owners, Denmark, Finland, Iceland, Norway and Sweden, and work with concrete actions to accelerate the green transition. Read more about us on www.nefco.int.
---