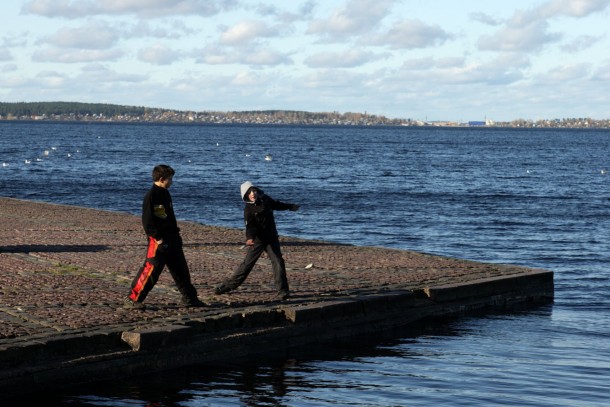 The Finnish and Russian governments, together with the Petrozavodsk Communal Utilities Systems (PKS) and a group of international financial institutions have signed a EUR 32 million investment package, which is intended to finance the improvement of drinking water quality and the reduction of untreated wastewater being discharged into Lake Onega in Northwestern Russia.
PKS is currently implementing an investment programme, which is intended to improve drinking water quality and upgrade the wastewater treatment facilities in Petrozavodsk, a city of some 270,000 inhabitants, which is situated on the western shores of Lake Onega. The public utility processes around 145,000 cubic metres of wastewater per day.
The investment package will finance recycling and dewatering of sludge generated in the drinking water plant and modernise the wastewater treatment plant by introducing a bio-chemical process. These measures are expected to result in an annual decrease of 60 tonnes of phosphorus discharges into Lake Onega.
The setup of the investment package has been coordinated by NEFCO that provides a EUR 4 million loan for the project. A loan from the Nordic Investment Bank (NIB) totals EUR 7 million. Other financing includes a EUR 5 million grant from the Northern Dimension Environmental Partnership Programme (NDEP) and a EUR 2 million grant from the Finnish Ministry of the Environment. The contribution of Russia's federal government, the government of the Republic of Karelia and PKS amounts to EUR 14 million.
Read our press release in Finnish, English, Russian or Swedish.
Learn more about the Nordic Investment Bank
Learn more about the Finnish Ministry of the Environment