26.11.2010 | Insight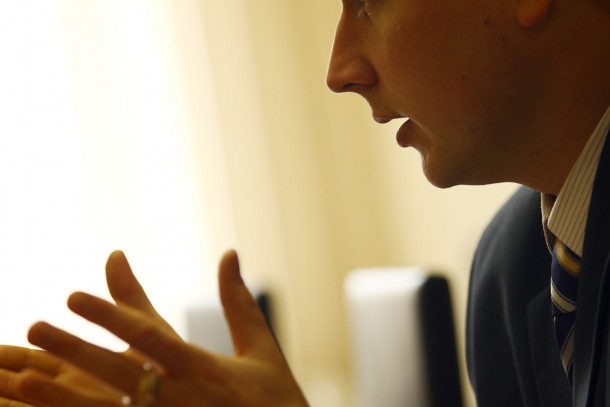 The traffic inches forward from Moscow towards Mytischi some 20 kilometres away. The metropolis extends its tentacles deep into the scattered neighbouring municipalities encircling the Russian capital. Mytischi, a prosperous city home to some 190,000 inhabitants, is the fifth largest population centre in the Moscow region.
As a result of determined efforts, Mytischi has succeeded in expanding and upgrading its district heating network to cover most of the city. Upgrading was carried out partly with funding provided by the Swedish International Development Cooperation Agency Sida.
In 1997, JSC Mytischi Teploset Ltd, a local company, received financing from the World Bank to modernise the district heating network following careful screening of the numerous applicants eager to participate in the project within the framework of the Bank's 'Municipal Heating Program'. The World Bank's project included installation of close to 200 sub-stations to substantially reduce maintenance costs on part of the network and to cut down on energy consumption by around a quarter. At the same time, the district heating piping, which was at the end of its service life, was replaced by new pre-insulated pipes with a combined length of 54 kilometres.
Thanks to these new investments, Mytischi Teploset is today one of Russia's most progressive utility companies with a district heating system comprising 54 boiler plants, new substations, an automated and centralised leakage detection system, and a thermally insulated pipework with low heat loss.
Now Mytischi Teploset intends to increase the share of renewable energy in its operations. To this end, the company has decided to invest in a 2.5 MW boiler plant that can be fuelled by woodchips, pellets and other biomass. NEFCO is planning to co-finance the project by extending a EUR 2.2 million loan to it. The remainder of project financing is to be provided by Mytischi Teploset, Sida and International Finance Corporation (IFC), a World Bank's sister organisation.
"The project is expected to reduce carbon dioxide emissions by around 9,300 tonnes per year and make it possible to cut down on the consumption of natural gas and heavy fuel oil," says Chief Engineer Alexander Birukov of Mytischi Teploset.
NEFCO's project is part of a bigger IFC-initiated pilot project which is expected to gain 'joint implementation' status within the framework of the flexible mechanisms provided for in the Kyoto Protocol. Such a status would allow the project owners to receive additional revenues from the sale of Certified Emission Reductions to foreign buyers. Among the potential candidates for such purchases is NEFCO's own carbon credit fund Baltic Sea Region Testing Ground Facility (TGF).
"Preliminary calculations suggest that on the whole, the project would yield an annual reduction in carbon dioxide emissions of up to 25,500 tonnes," says Senior Investment Manager Ulf Bojö who represents NEFCO in the talks with Mytischi Teploset.
Of the existing 54 boilers operated by the company, only one can be fired by biomass. As a result of the NEFCO-funded project, one more boiler will now be able supply heat by using renewable energy.
"We've signed contracts with a range of companies that will supply biomass and woodchips to us. Sometimes we also receive timber from building sites. The market for biomass in Russia does not really work as it should because of low demand and market prices. It tends to complicate our work from time to time," says Project Engineer Alexander Saigakov of Mytischi Teploset.
But the price of natural gas has been steadily rising over the past few years, a development that has compelled Mytischi Teploset to look around for optional fuels. Consequently, increased focus on biofuels offers savings potential for the company.
Another strain in the company's strategic policy is the continued efforts to upgrade the existing district heating network. According to Chief Engineer Alexander Birukov, the company saves RUB 1 – 1.2 million per year for every kilometre of new piping laid. When we leave the company site, we are greeted by stacks of locally produced insulated polyurethane pipes piled up outside Mytischi Teploset's head office. And judging from the snow blizzard quickly covering Mytischi's streets and squares, heat will soon be a much sought-after commodity. Then it is good to have a friend in need.
---