15.09.2022 | News
Shared mobility services with low-emission modes of transport will play a significant role in building a carbon-neutral economy. GreenMobility, a Danish electric carsharing company, is expanding its fleet in Finland's capital.
Nefco, the Nordic Green Bank, has signed a loan agreement with GreenMobility, a Danish company offering electrical vehicle (EV) rental services on demand. The concept is based on easy and on-demand use of e-cars in the city, accessed through a mobile phone app to enable flexible mobility in and around the city. To date, GreenMobility has built up a fleet of 1,650 e-cars in eleven cities across six European countries, including a strong presence in the Nordics. In December 2020, the company launched its service in Helsinki with a small fleet in cooperation with Helen, a Finnish energy company. The energy for these cars is sourced exclusively from wind power.
The EUR 1 million loan from Nefco will primarily be used for financing an expansion of the EV fleet in Helsinki to support GreenMobility's continued growth. A growing number of customers are using the service since it was launched, and GreenMobility is ready to continue to invest in and expand its business in Finland with the support from Nefco.
"We look forward to expanding our business in Helsinki with a larger EV fleet to increase car availability in the city and we are grateful to Nefco for their support and their confidence in sustainable mobility. The loan from Nefco means that we can continue to support our customers in Finland and take our carsharing business even further, while continuing to lower CO2 emissions and reduce private car ownership in the city," says Anders Wall, CFO of GreenMobility.
The main environmental impact comes from a reduction in CO2 emissions by replacing fossil fuels. In addition, electric vehicles reduce black carbon, SO2 and NOx, prevent pollution and promote greener cities. According to the European Environment Agency, road transport is the second largest source of greenhouse gas emissions and fine particulate matter, and the largest source of NOx in Europe.
"Increasing low-emission transport options is the key towards carbon neutrality since road transport is among the largest sources of greenhouse gas emissions and other pollutants. GreenMobility is a great example of a Nordic SME with a scalable green solution and global growth potential," commented Søren Berg Rasmussen, Investment Manager at Nefco.
For further information, please contact:
Søren Berg Rasmussen, Investment Manager, Nefco
soren.rasmussen@nefco.int, +358 10 618 0674
Anders Wall, CFO, Green Mobility
aw@greenmobility.com, +45 25 40 30 20
About GreenMobility
GreenMobility offers modern urbanites easy, flexible, and sustainable transport in the form of electric shared city cars. Users have access to these cars via the GreenMobility app. Trips are paid per minute, through minute packages, on a daily basis or through a subscription. Today, GreenMobility operates over 1,600 EVs in Copenhagen, Aarhus, Malmö, Gothenburg, Antwerp, Gent, Brussels, Helsinki, Amsterdam and several German cities. More than 185,000 people are registered as customers at GreenMobility. Driven by global megatrends, GreenMobility sees a rapidly growing market for carsharing in large cities that demand green transport for their citizens and aim to reduce the number of private cars. GreenMobility's ambition is to be among the leading global operators of green shared mobility solutions. GreenMobility is publicly listed for trading on the Nasdaq Main Market Copenhagen in Denmark. www.greenmobility.com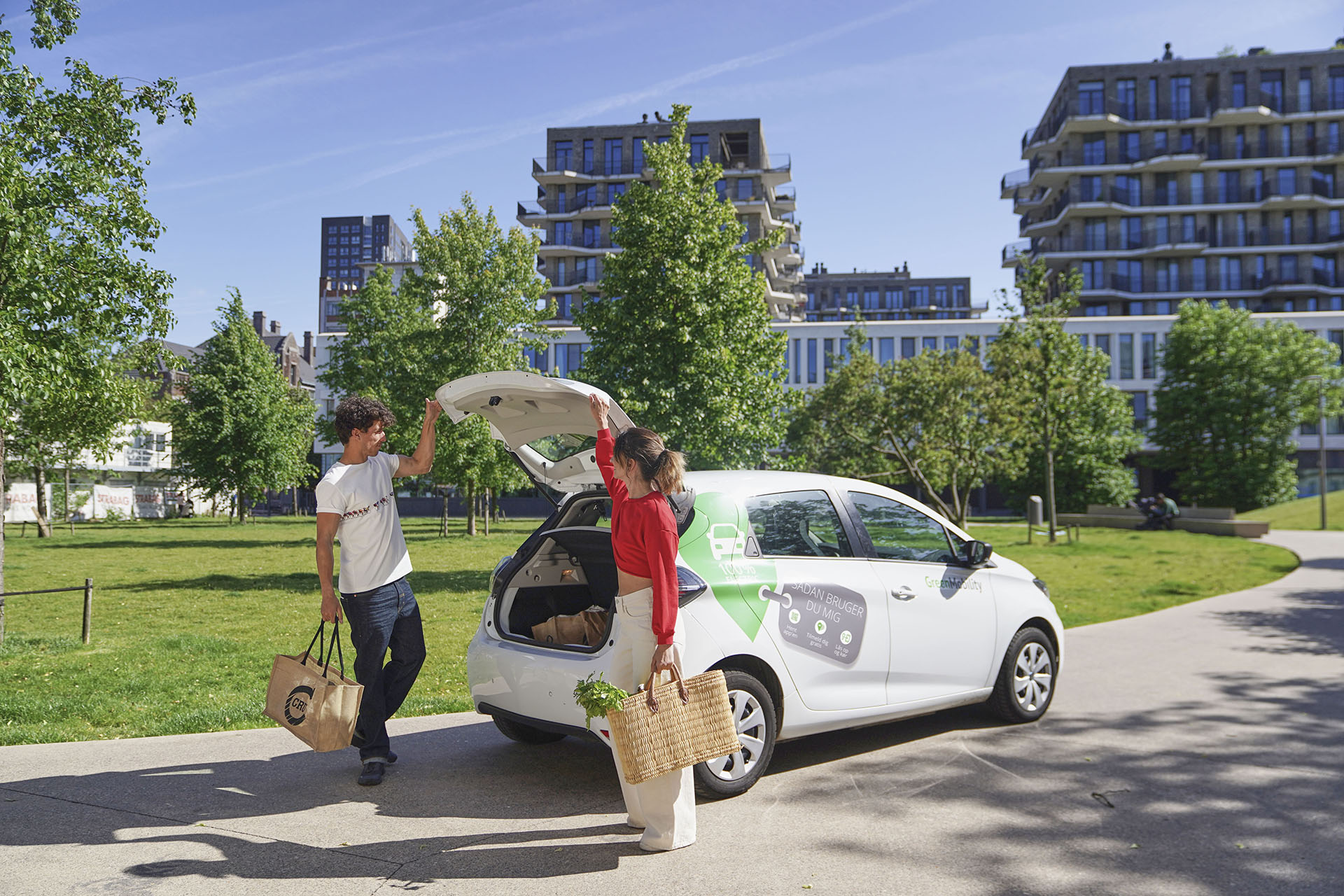 ---