26.01.2011 | Insight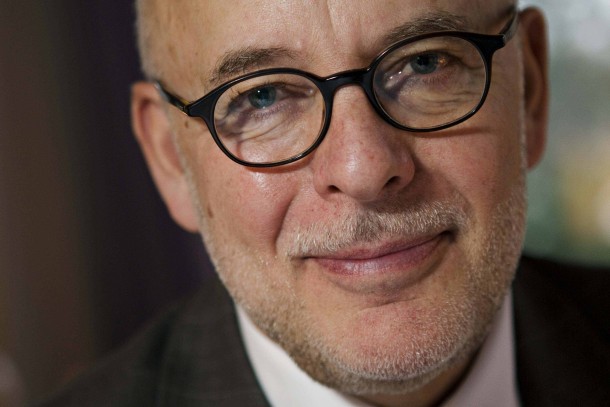 The framework agreement between NEFCO and Ukraine was ratified in autumn 2010 and approved by President Yanukovych. The agreement paves the way for new investment opportunities. NEFCO's Vice President, Torben Vindeløv, is responsible for the corporation's operations in Ukraine.
What does a framework agreement with Ukraine mean for NEFCO?
It means that NEFCO now has the status of an International Finance Institution (IFI) in Ukraine and this gives the corporation several advantages. For example, NEFCO is now able to lend money to municipalities and regions. NEFCO has several projects in the pipeline in Ukraine and these can be implemented within the framework of the agreement.
It took quite a long time to ratify the agreement. Why?
The political turbulence in Ukraine – a change of government, new politicians and officials, together with the fact that NEFCO is not the biggest actor within IFIs, have probably been the main reasons for the delay.
At the moment NEFCO has approximately 85 on-going projects in Ukraine. Is that a lot or too little?
It's too little. There should have been more. When Poland joined the EU and we were not able to finance new projects there, we hoped that Ukraine would take over Poland's role as one of the leading markets for NEFCO finance. However, our projects are dependent on an attractive investment environment for Nordic companies, and it seems Ukraine has not been as attractive as Poland. Another reason for the low level of investment is the international financial crisis which has hit Ukraine particularly hard. This has led to several investment opportunities, both local and foreign being cancelled.
Within which sectors do you believe that the amount of projects will increase most? Will most of the NEFCO-financed projects continue to be loans for cleaner production?
NEFCO will mostly finance projects within the energy saving and energy efficiency sectors. One of our goals is to increase the use of local energy in order to decrease the importation of gas. Ukraine's economy has been subjected to a long period of stagnation, which has seen many commercial banks cutting their lending to domestic customers.
Why has NEFCO chosen to finance environmental projects in Ukraine?
This is precisely NEFCO's philosophical mission and what we have been doing for the last 20 years – investing in environmental projects that have business potential in countries where commercial loans are difficult to obtain.
Does NEFCO have any possibility to influence environmental policies in Ukraine?
I believe that NEFCO has a good chance of influencing Ukraine's environmental policies by setting good examples. Within the public sector, we can show that environmental investments are no more difficult to finance than any other projects. By investing in successful commercial ventures in energy savings, heating and wastewater, we can demonstrate that environmental investments make good business sense and are essential for changing the Ukrainian people's way of life for the better.
What can Nordic companies offer Ukraine?
Nordic companies tend to be quite effective in the area of industrial environment. They are innovative and invest in development, and there is a tradition for balancing production and the natural environment. In general, Nordic companies have a very holistic approach to business, and are not afraid to invest in long-term ventures.
What can NEFCO offer these Nordic companies?
Besides financing and environmental knowledge, NEFCO has a very good business network in Ukraine and can offer valuable experience accumulated from financing environmental projects in Eastern Europe for the past 20 years.
---