18.05.2018 | News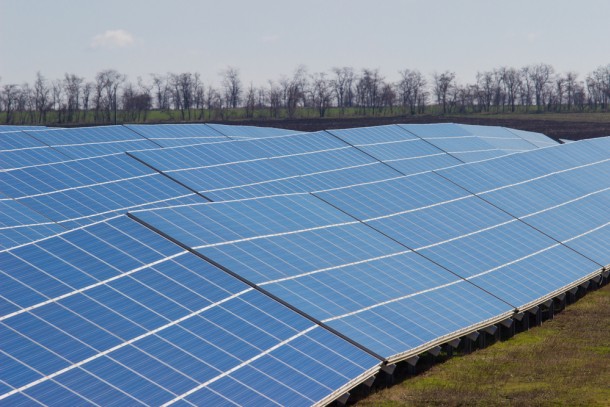 NEFCO and the Ukrainian company Energopark Yavoriv LLC have signed an equity agreement for the construction of a 36 MWp solar plant in the Lviv region in Western Ukraine. It is NEFCO's first solar project to be implemented in Ukraine, and it will invest EUR 2.5 million in the project.
This large solar plant will be constructed near the village of Ternovytsa in the Yavoriv district, and the aim is to start producing green electricity already during 2018. The 36 MWp solar plant will consist of approx. 130,000 separate photovoltaic modules. The plant is expected to produce 33.6 MWh green electricity per year, which will reduce CO2 emissions from electricity production in Ukraine by 26,800 tonnes annually.
The total investment for the solar project is EUR 34.7 million. Besides NEFCO, the Danish Investment Fund for Developing countries (IFU) and Energopark Yavoriv have injected equity into the project. The European Bank for Reconstruction and Development (EBRD) is co-financing the project with debt.
"We are delighted to be part of this large solar investment as our first solar project in Ukraine. We are currently working on several solar investments in Ukraine to be signed this year, and we hope these investments will support the growth of the renewable energy sector in the country," says NEFCO's Senior Investment Manager Bo Nyhus.
As a possible second phase in the project, the aim is to expand the solar plant to a 72 megawatt construction once the financing is in place.
The Kozitskiy family, which is the financial partner, has broad experience of renewable energy projects in Western Ukraine and plans to develop several other projects within solar and other renewable energy sources in the future. They are also the owner of LLC Karpatenwind, the company which has constructed a wind turbine in the Lviv region, also co-financed by NEFCO.
NEFCO has financed a range of energy-efficiency and renewable energy projects in Ukraine since 2008. The project portfolio currently comprises over 130 projects at various stages.
---