21.10.2011 | News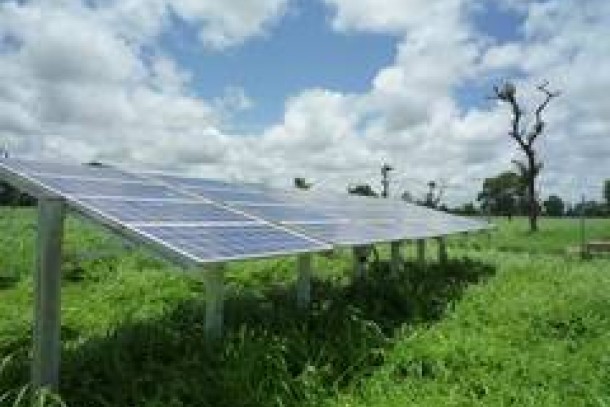 The Nordic Climate Facility (NCF) has signed five agreements for climate change mitigation and adaptation projects under the Second Call for Proposals, which was initiated in late 2010.
The Facility, which is funded by the Nordic Development Fund (NDF) and jointly administered with the Nordic Environment Finance Corporation (NEFCO), provides financing for climate related projects in low-income countries.
The five agreements comprise the first group of 12 proposals that have been selected for funding under the NCF Second Call for Proposals.
One of the approved proposals is a project between the Finnish Red Cross and its counterpart organizations in Malawi and Mozambique, which together with the Finnish Meteorological Institute will improve the security and safety of people living in areas prone to natural disasters including a text message based early warning system.
The Norwegian Institute for Water Research (NIVA), in cooperation with the University of Moratuwa and other local partners, will prepare climate resilient adaptation strategies and action plans for coastal urban areas in Sri Lanka. The strategies include the installation of storm water management equipment, configuration of rainwater harvesting models and construction of climate resilient shelter and disaster response systems. Protective coastal green zones will also be established and training for poor vulnerable populations will be provided.
Another project involving a Finnish company, Pöyry Management Consulting Oy, seeks to enhance sustainable energy supply for tea factories in Rwanda and Uganda. Tea production plays a significant role in the economies of these two countries. The project aims to increase energy efficiency in the tea industry and to reduce deforestation and poverty in rural communities.
COWI A/S, Denmark will develop a Geographic Information System based tool for urban adaptation in a flood prone area of Maputo, Mozambique, in partnership with local ministries. The project will enhance the capacity of the local partners to carry out climate change adaptation plans as well as appropriate disaster risk prevention and reduction measures.
In another project in Uganda, the Royal Norwegian Society for Development (Norges Vel) in partnership with Makerere University, will established a sustainable renewable energy incubator for young entrepreneurs. All in all, 30 small renewable energy projects are expected to be implemented during the 2-year project.
The second call was launched in October 2010 with emphasis on renewable energy and urban adaptation to climate change and attracted 176 proposals. The Third Call for Proposals, with a focus on local business development, will be launched by the end of October.
Invitation to the launch of the third call under the Nordic Climate Facility
Learn more about the Nordic Climate Facility
Learn more about the Nordic Development Fund
---