14.01.2019 | News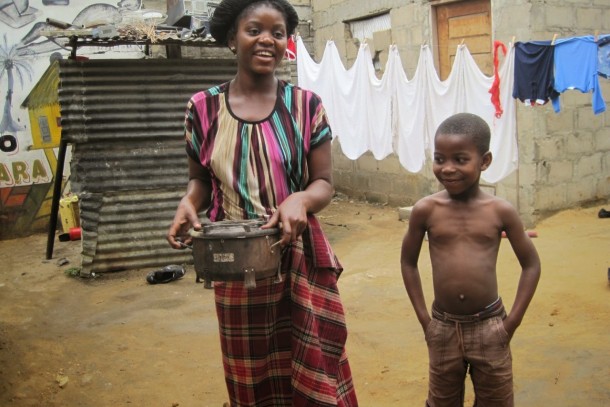 The Finnish airline Finnair has selected the Nordic Environment Finance Corporation (NEFCO) as one of its initial partners for its new CO2 offsetting service 'Push for change' launched today. The service allows Finnair customers to offset the CO2 emissions of their flights by funding an emission-reduction project or by supporting the use of biofuels.
Air travellers are increasingly interested in reducing the CO2 emissions of their flights. "We are very happy to be able to partner with NEFCO on this important initiative," says Kati Ihamäki, Director, Corporate Sustainability at Finnair. "We conducted a survey on how our customers view CO2 emission reductions, and biofuels and carbon sinks were the preferred means for reducing CO2 emissions – it was therefore a logical choice for us to start looking into how we could offer these options to our customers."
NEFCO is specialized in financing sustainable green projects. Through its climate portfolio, NEFCO has identified an emission-reduction project with important positive climate and social impacts in Mozambique, an area where population density is high and a great amount of charcoal is used for cooking.
"The project supports the use of new, more efficient cook stoves, which not only significantly decreases charcoal consumption and related emissions but also helps families to save both time and money in their everyday life. Lower charcoal consumption also slows down deforestation and reduces greenhouse gas emissions, an important factor for climate change mitigation", says Kari Hämekoski, Manager, Trust Funds and Climate at NEFCO. "In addition, as the new stoves produce less smoke, they contribute to better health – particularly benefitting women and children, who are mostly involved in the cooking."
The Gold Standard-certified project is implemented by Carbonsink Group S.r.l, an Italian company in Maputo, Mozambique. The sale of emission-reduction units allows efficient stoves to be sold at competitive price to the local population.
The aviation industry is committed to a global emission offsetting scheme (CORSIA, Carbon offsetting and reduction scheme for international aviation), which will be applicable as of 2019. Finnair has set its own targets for CO2 emission reduction and is part of the EU's Emissions Trading Scheme.
More information:
Kari Hämekoski, Manager, Trust Funds and Climate, NEFCO
+358 50 434 6447, kari.hamekoski [at] nefco.fi
Josefin Hoviniemi, Communications Manager, NEFCO
+358 50 464 6995, josefin.hoviniemi [at] nefco.fi
---