03.07.2017 | News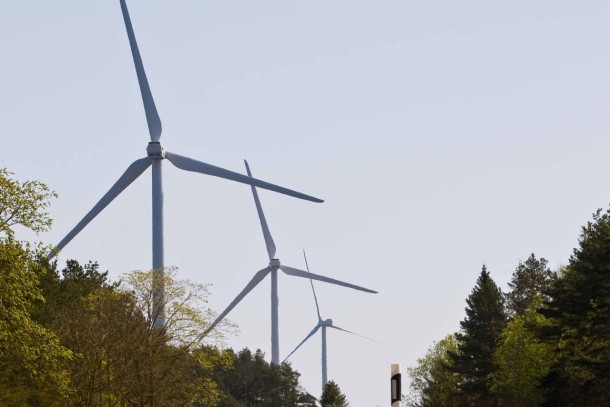 NEFCO has signed a Subscription Agreement with AS BaltCap for an equity investment in a new infrastructure fund for the Baltic states.
NEFCO will invest EUR 3 million in the BaltCap Infrastructure Fund, which is a EUR 100 million fund. The fund will focus primarily on investments related to renewable energy, energy efficiency and transport as well as social infrastructure projects. The projects will, in addition to economic development, bring major environmental benefits and savings. This private equity fund, the first of its kind in the region, will contribute to the implementation of infrastructure projects in all three of the Baltic countries: Estonia, Latvia and Lithuania.
The anchor investor of the fund is the European Investment Bank (EIB), with a EUR 20 million commitment. Other investors in the fund are SEB, Swedbank, LHV, as well as Baltic institutional investors. The maturity of the fund is 20 years.
"Infrastructure development is one of the key priority areas for the region to improve its competitiveness and independency. However, the Baltic countries face an infrastructure funding gap of EUR 6 billion over the next five years, which is expected to become even greater post the 2014-2020 EU funding programme," says BaltCap Infrastructure Fund partner Šarūnas Stepukonis.
"We are very honoured to be able to contribute to this important infrastructure fund, which will benefit the economic and environmental development in the whole region. This equity investment is our first project in the Baltic states after re-entering the market recently, and we are especially pleased that the project involves all three countries," says NEFCO's Executive Vice President Kari Homanen.
BaltCap was established in 1995 and is today the largest private equity fund manager in the Baltic countries. Since its establishment, BaltCap has managed eight investment funds, and the BaltCap Infrastructure Fund is the second fund launched by BaltCap this year. The company has offices in all three Baltic states and currently employs 25 people.
Since its establishment in 1990, NEFCO has financed over 100 environmental projects in the Baltic countries within both the public and private sectors, related to renewable energy, energy efficiency, cleaner production and wastewater treatment. NECO currently has several equity investments in the Baltics as well as energy efficiency and sustainable transport funds with commercial banks in Belarus and Ukraine, but this is NEFCO's first investment in a private equity fund.
---