19.11.2014 | News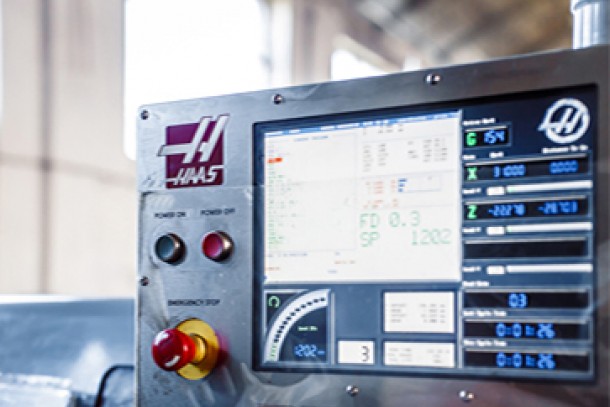 NEFCO and Ukrainian company Agro Master Plus (AMP) LLC have signed a loan agreement to modernise the production building and to replace existing equipment in order to make energy savings and reduce the consumption of fossil fuels.
NEFCO will provide EUR 137,000 from the Facility for Cleaner Production for the project.
The machine-building company "AMP" LLC has produced hydraulic cylinders for mobile equipment to various industries since 2006. The company is located in the industrial area of the city of Melitopol, in southern Ukraine, some 680 km south-east of Kyiv.
The industrial building is about 1,200 m2, was originally built in the 60s and does not meet building standards for thermal insulation, which leads to large heat losses and increases fuel consumption. The facade of the production building will therefore be repaired. The repair will reduce both coal consumption, used during the winter to heat up the building, as well as reduce maintenance costs.
Furthermore four outdated lathes will be replaced with two new CNC lathes. The company's bandsaw machines will also be replaced. The new machines will decrease electricity consumption, but the modern equipment will also reduce production costs and increase production volumes as well as the quality of the products.
"The modernisations will reduce the environmental impact of the company and increase production efficiency," says Julia Shevchuk, Chief Investment Adviser at NEFCO.
The facade repairs and the replacement of machinery will reduce the annual CO2 emissions by approx. 50 tonnes and the sulphur dioxide emissions by 0.4 tonnes per year. The project will also lead to considerable cost savings for "AMP" LLC, with the total annual savings expected to be around EUR 37,000.
The company was established in 2005 and first began designing, manufacturing and selling hydraulic cylinders for agricultural, road-building and municipal machinery. The company currently employs 46 people and produces over 180 products, with more than 1,200 units per month. Some 60% of the products are exported to neighbouring countries.
Learn more about the Cleaner Production Facility
Application form for project proposals
---