13.11.2013 | News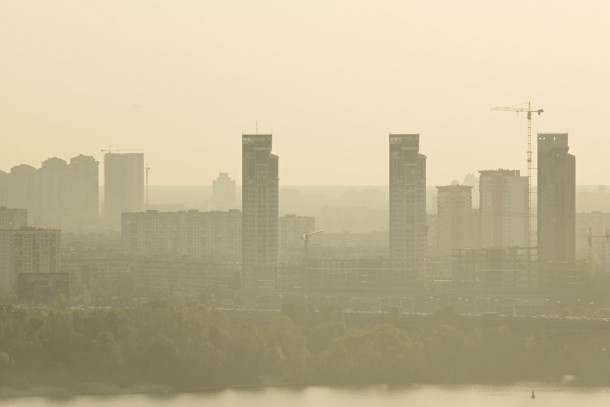 The municipally owned Kiev energy efficiency company, GVP, and NEFCO have, today, signed a loan agreement to promote energy efficiency in the Ukrainian capital. For its part, NEFCO will extend a loan of EUR 5 million for the project, which will be disbursed from the Corporation's Investment Fund. The loan is combined with a grant of EUR 1.5 million from the Eastern Europe Energy Efficiency and Environment Partnership E5P. The entire budget for the project is EUR 9.3 million.
According to the terms of the agreement, energy efficiency measures will be based on energy performance contracts. Apart from NEFCO, the other financiers of the project are the City of Kiev, E5P, USAID and the Swedish International Development Cooperation Agency (Sida).
"It is rewarding to see how this project has evolved and been processed swiftly by the Ukrainian Cabinet of Ministers and the Ministry of Finance. The strong commitment from the City and the management of GVP as well as appropriately tailored international technical assistance have been instrumental for the successful implementation of this project, and I'm confident that it will provide a precedent for future energy performance contracts in Ukraine", says NEFCO's Senior Investment Manager, Ulf Bojö.
Funds from NEFCO will be used to install new and upgrade old heating substations, improve insulation and lighting in publicly owned facilities. The energy efficiency measures are expected to reduce energy consumption by approximately 25 per cent in the project area, and decrease emissions of carbon dioxide, sulphur and nitrogen oxides and generally improve air quality.
"From a financial and technological perspective, our hope is that the project will pave the way for many more similar projects involving privately owned energy service companies", adds Senior Investment Manager Ulf Bojö.
NEFCO has also signed a UAH 4 million loan agreement with the City of Kiev to promote energy efficiency measures in the catering units of almost 100 pre-schools and secondary schools in the city. The measures in this project will focus on the replacement of industrial electric cooking appliances. The loan will be disbursed from the Corporation's Facility for Energy Saving Credits.
The Ukrainian parliament ratified NEFCO's framework agreement in 2010. At the moment, NEFCO has 134 projects in the Ukrainian loan portfolio, and has, so far, approved ten energy efficiency loans for municipalities.
Learn more about NEFCO's Investment Fund
Learn more about the Facility for Energy Saving Credits
---