24.10.2012 | News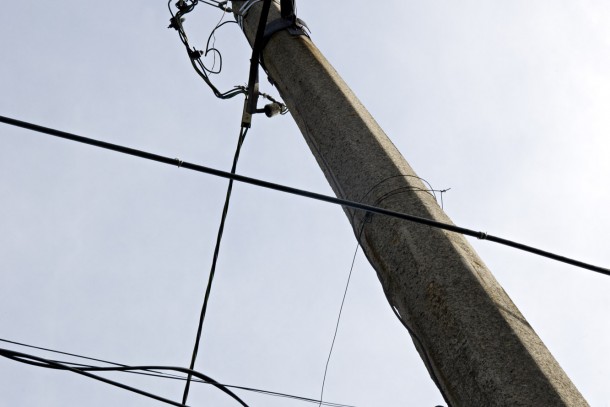 NEFCO and the city of Gorlivka in South-Eastern Ukraine have signed a loan agreement to replace around 1,100 incandescent lamps with sodium ones. This measure is expected to reduce electricity consumption by some 54 megawatt hours per year, which will translate into an annual decrease in carbon dioxide emissions of around 436 tonnes.
Apart from these environmental payoffs, the Gorlivka municipality will be able to realise annual savings of some EUR 63,400 due to decreased electricity consumption.
Gorlivka, which has 300,000 inhabitants, is located some 50 kilometres North-East of the city of Donetsk. The city's main industrial production is centred on coal mining and chemical production.
"The Gorlivka scheme is our second project in Ukraine related to street lighting, and we continue to receive a steady stream of inquiries to finance similar municipal energy saving projects throughout the country. At the moment we have 15 projects on stream, but we are expecting to handle more than 40 at some stage," says NEFCO's Chief Investment Adviser, Julia Shevchuk.
The Gorlivka project is being jointly financed by the city and NEFCO's Facility for Energy Saving Credits. The business plan was prepared by Pöyry SwedPower and SEC Biomass. Technical assistance has been provided by the Swedish International Cooperation Agency, SIDA.
NEFCO's Facility for Energy Saving Credits is a loan programme, which primarily provides small scale loans to finance energy saving measures in municipally owned buildings such as schools, day care centres, hospitals and sports facilities. At the moment, the facility only provides loans to Russian and Ukrainian local authorities and municipal companies.
The overall objective of the facility is to promote emissions reductions via reduced energy consumption, and the environmental monitoring process is mainly targeted towards the release of carbon dioxide, nitrogen and sulphur oxides and volatile organic compounds.
Under the terms of the facility, NEFCO may finance, in local currency, up to 90 per cent of the investment costs of any project being financed under the credit programme. The repayment of the loan is directly linked to the savings of the investment with a maximum repayment period of 5 years.
Currently the 15 Ukrainian projects in NEFCO's energy saving portfolio are valued at EUR 4.5 million, and the corporation's Facility for Energy Saving Credits has access to funds totalling EUR 12.4 million.
Find the project location on the map
Learn more about the Facility for Energy Saving Credits
Read our brochure on the Facility for Energy Saving Credits
---