06.07.2016 | News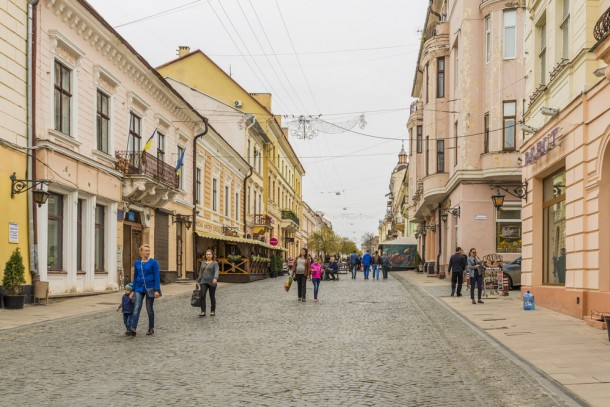 NEFCO and the city of Chernivtsi, in South-Western Ukraine, have today signed a loan agreement aimed at financing energy-efficiency measures in public buildings in Chernivtsi, which has approx. 260,000 inhabitants. NEFCO will provide EUR 5 million in loan financing for the project.
The project aims to refurbish 33 public buildings, including day-care centres, schools and medical clinics, with a total area of 145,000 m2. The planned measures include installation of individual heating systems; improvements in ventilation systems; replacement of doors and windows; insulation of distribution pipes, walls, roofs and floors; as well as replacement of energy supply and electrical systems, kitchen appliances, water systems and incandescent light bulbs with LED lights. The city's only public swimming pool at School No. 27 will also be renovated to make it more energy efficient. It has been out of order for several years and will be supplied by renewable heating sources.
In terms of environmental benefits, the project is expected to reduce heat consumption by 53% and electricity consumption by 19%. The expected reduction of gas consumption is 1.1 million m3 per year, which translates into reduced emissions of carbon dioxide of 2,700 tonnes annually and other flue gas emissions, leading to reduced emissions of nitrogen oxides, sulphur oxides and dust. The city will save approx. EUR 600,000 per year as a result of the reduced energy consumption.
The city of Chernivtsi has recently started cooperation with International Finance Institutions, but NEFCO already has two projects that are being implemented in the city, i.e. the replacement of streets lights and the implementation of a district heating renovation project through its DemoUkraine DH programme.
The upcoming investments in the project will total EUR 9 million. The project will also be supported by a grant totalling EUR 3 million to be provided from the Eastern Europe Energy Efficiency and Environment Partnership (E5P). The feasibility study for the project was financed by The Swedish International Development Cooperation Agency and the energy audits were supported by GIZ.
Contributors to E5P are the EU and the US, as well as Denmark, Estonia, Finland, Germany, Iceland, Ireland, Latvia, Lithuania, Norway, Poland, Sweden and Ukraine.
---