02.12.2014 | Insight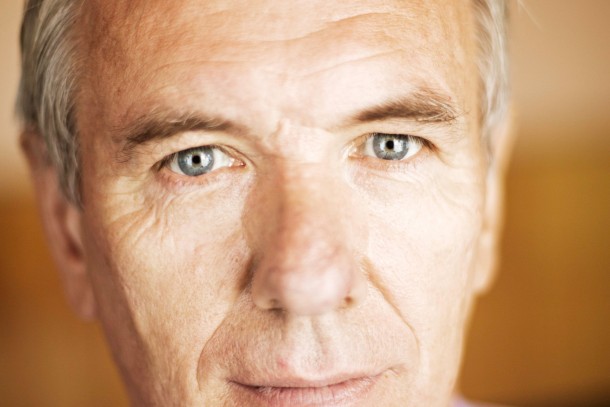 Chernihiv is rolling out a range of energy efficiency projects in order to cut heat consumption and save money. We met with the city's decision makers in September and visited two schools which were being refurbished.
The 12 ancient cannons in the heart of Chernihiv face west, towards the city's historic monastery. Peeking from behind the leafy trees is Ukraine's oldest church, the Saviour Cathedral of Chernihiv, built in around 1030. According to an old legend, if a woman is in two minds about a relationship and wants to ditch her persistent and unwanted suitor, she should arrange to meet the man 'at the thirteenth cannon'. But of course, the thing is that there is no thirteenth cannon. The 12 cannons originate from The Great Northern War when Karl XII's troops were on patrol in Poltava in 1709. It's not just the Chernihiv cannons that are steeped in history. A third of Ukraine's buildings from pre-Mongol times are located in Chernihiv. The city celebrated its 1,300th anniversary recently.
We are staying in the city, learning about one of NEFCO's latest efforts in the Ukrainian project portfolio. Local decision makers have decided to improve energy consumption in the city's educational sector, which means a significant number of investments and upgrades to Chernihiv's schools and nurseries, in a total of 96 different buildings. As early as 2010, the city approved a management plan to implement the investments. Now the plan is to be supplemented with a number of different measures, and the term of office for the local councillors is to be extended until 2017. The aim is to upgrade all of the 96 educational buildings. Equivalent plans have been drawn up for the city's healthcare and cultural sectors. "We're saving millions by founding individual sub-heating stations, replacing broken and ageing windows and investing in energy-efficient lighting," says Volodymyr Burzdov, Head of the city council's energy efficiency department.
During our September visit to Chernihiv, flags were at half-mast at several communal civil service departments. The war in eastern Ukraine is on everyone's lips, and the subdued oppressive feeling cannot be ignored. Foreign gas supplies are uncertain, and a harsh winter is expected. The Ukrainian authorities have established directives for the country's municipalities which will ration heating and minimise energy consumption. All avenues must be explored in order to ensure the country's own gas stores are sufficient for the entire winter. At Chernihiv's city hall there is an ongoing flurry of discussions about which alternative energy sources could be used.
"We have discussed the possibility of installing solar collectors on the roofs of some buildings, and we are also looking into using geothermal energy," says Morchan Roman, the city's Chief Specialist on energy management.
"When the gas runs out, we will be forced to take drastic action, as we simply cannot teach children in freezing cold buildings. We'd then have to consider having longer winter school holidays and invest in remote learning," says Michail Ruban, Deputy Head of the education department.
At school number nine, it's the usual organised chaos of children streaming through the corridors and hurrying up and down the stairs. The kids are on top form after their morning's lessons. Now it's time for a game of tag and play follow-the-leader. The building houses over 380 pupils and is one of the seven buildings which, within the framework of NEFCO's project, has undergone a comprehensive upgrade to save energy. The roof has been insulated, windows and lights have been replaced and an individual sub-heating station has been fitted in order to save energy and release more funds into the municipal coffers.
"Replacing draughty and ageing windows can itself reduce energy consumption by 8-15 per cent. We usually use infrared cameras to look for the areas of greatest heat loss in the buildings to be renovated," says Consultant Elena Kotlyarska at Fiatu, the organisation responsible for project preparation in conjunction with the city and NEFCO.
At school number two on the other side of the city, renovation work is in full swing. The school auditorium is cluttered with newly-purchased windows waiting to be installed. The school's north wing is already dealing with the finer technical subtleties – installing the windows and sealing the gaping holes in the building's façade before the winter chill comes creeping in.
"We began refitting the windows in the northern section of the building first, as that area is most exposed to the winter chill and north winds," explains the school's Principal Tamara Hosatkina.
The Principal inspires respect. As we approach the main entrance, I see two teenagers lounging about, hanging off the handrail by the door, their jaws making light work of some chewing gum. Tamara glanced towards them, and in a split second they had stood up and straightened up whilst we passed. School number two is of a different size, with its 900 pupils in 34 classes. The school offers in-depth studies in foreign languages, which means that a large number of the pupils speak fluent German or English.
"As you can see, we have refitted the lighting and installed heat-reflecting panels. We've used insulation materials which do not contain any fluorinated gases – this is to meet NEFCO's strict environmental requirements," says Morchan Roman.
Both schools are part of a project that encompasses a total of seven different buildings in Chernihiv. The project is financed by the city and NEFCO's Facility for Energy Saving Credits which grants short-term loans for investments that improve energy consumption in communally- owned buildings. However, NEFCO's involvement in Chernihiv's energy efficiency measures does have several ramifications. There are negotiations underway between the city of Chernihiv and NEFCO in respect of the possibility to further develop the energy efficiency initiatives.
"We have recently opened discussions on a new project which would involve new investments in energy efficiency to the tune of EUR 5-6 million. Chernihiv has a comprehensive four-pipe system throughout the city which provides schools, nurseries and hospitals with heat and hot running water. There are significant cost-effective environmental and energy benefits to be gained if we can convert to a two-pipe system. I hope that we can begin the process as early as next year," says Senior Investment Manager Ulf Bojö at NEFCO.
---