29.01.2010 | Insight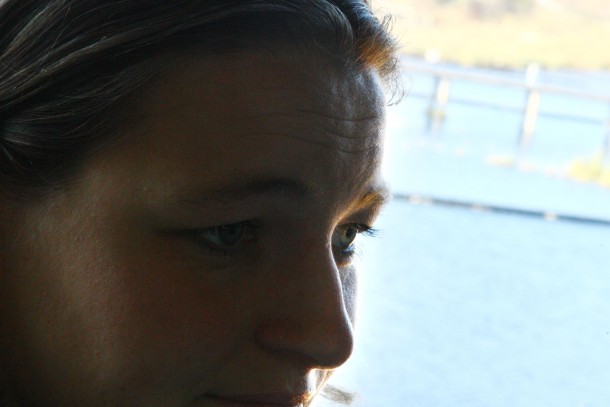 Jūrmala's deserted streets are not at their most charming during winter. But in summer, this celebrated resort is transformed into something of Latvia's own Riviera, its fine, sandy shoreline and shallow waters inviting beachgoers in for a swim. With its 55,000 inhabitants and wooden houses, the city is also a popular destination for those living in nearby Riga. The local train to Jūrmala only takes around 30 minutes.
Jūrmala has invested heavily in wastewater treatment in a bid to upgrade the locality's status as a holiday destination. Within the framework of an extensive project focused on enhancing water management and wastewater treatment, the municipality has succeeded in reducing releases of phosphorus by around 26 tonnes annually, and nitrogen by around 37 tonnes per year. The project has received financing from the Swedish International Development Cooperating Agency Sida, the EU structural adjustment fund, ISPA/Cohesion fund, the Latvian state, Jūrmala Municipality, NEFCO, and local water maintenance firm Jūrmalas Ūdens. The project has also led to a substantial improvement in access to clean drinking water, and extended the sprawling municipality's sewerage network.
"We've renewed the pumping stations and established a new wastewater treatment plant in Sloka, in the western part of the city. In the eastern part of Jūrmala, around 30 per cent of the city's wastewater flows into Riga's sewage system for treatment," says Economist Anda Zake from water maintenance firm Jūrmalas Ūdens.
"The new wastewater treatment plant in Sloka treats around 6,200 cubic metres of water daily. Thanks to modern technology and external financing we've already succeeded in reducing phosphorus releases from 9 milligrams to less than 1 milligram per litre of wastewater, which is in line with EU requirements," Zake adds.
The work has borne fruit. The local beaches have been awarded Blue Flag status, which means that Jūrmala may use the international eco-label for beach water quality. Around 3,200 beaches are entitled to fly the Blue Flag worldwide. Part of the project remains to be completed, however. Around 26 per cent of the city's inhabitants are yet to be connected to the city's sewerage network. According to EU requirements, the degree of coverage should be at least 95 per cent before the end of 2011. The local water maintenance firm calculates that conclusion of the project will cost around EUR 25 million, which will require international financing.
Moreover, the Baltic Sea Commission HELCOM sets even more stringent criteria for Latvian wastewater treatment. According to HELCOM's new requirements, member states should invest in improving wastewater treatment to the point where phosphorus does not exceed 0.5 milligrams per litre of wastewater.
"Here NEFCO can take specific measures to hasten such investments. According to our new credit policy for the Baltic countries, NEFCO now only grants loans in support of objectives which form part of the Baltic Sea Action Plan, and which thus reduce nutrient discharges into the Baltic Sea," says Vice President Solveig Nordström, responsible for NEFCO's investments in the Baltic.
"Our loan portfolio for BSAP-projects in the Baltic states is rather limited,however, since we're successively winding down our presence in the Baltic region. But through to the end of December 2011, we're still accepting financing applications," Nordström points out.
In consultation with the Latvian Environmental Investment Fund (LEIF), NEFCO has financed an extended series of water treatment projects in small and medium-sized municipalities in Latvia. One of these projects has been implemented in the 800-year old city of Sigulda, which lies north of Riga. With the help of a loan from LEIF, the city has now managed to build pumping stations, basins, compressors and an automated water aeration system to carry out wastewater treatment at a distance of 2.7 kilometres from the city centre.
"Last year around 200 more households were connected to the sewage treatment works. We treat around 1,800 cubic metres of wastewater daily, but have the capacity for at least twice that much. We therefore decided in principle to connect the villages of Kipari, Peltes and Kalnabeites to our wastewater treatment system and extend local coverage," reports Janis Vicieps, local Manager of the treatment works in Sigulda.
The treated wastewater is released into the shallow Gauja River, which flows through Sigulda before meeting the Gulf of Riga. The river is an important spawning ground for the local salmon population.
"Friends of mine who fish regularly tell me that the size of their catch has increased, and the water become clearer recently," Vicieps notes.
---