About PECC
The Programme for Environment and Climate Co-operation (PECC), managed by Nefco, provides grant financing, with co-financing requirements, to encourage and promote Nordic-Russian non-commercial co-operation projects addressing environment and climate at regional and local levels in Northwest Russia. The programme forms part of the Nordic Council of Ministers' (NCM) latest efforts with regard to co-operation with Russia, as adopted by the Ministers for Nordic Co-operation at the start of 2016. О Программе ПЕКК на русском языке
The Purpose
The purpose of PECC is to contribute to an improved status of the environment and climate in Northwest Russia and indirectly lead to improvements in the Nordic and Baltic countries and the whole Barents Region by financially supporting the implementation of relevant co-operation projects at the regional and local levels in Northwest Russia, for instance, in the following fields:
Use of renewable energy sources
Energy saving and improved energy-efficiency
Cleaner production and sustainable consumption
Sustainable city and land-use planning
Protection of nature
Waste management and hazardous waste
The programme promotes the establishment of networks, exchange of experiences and capacity building and mutually benefitting co-operation in the field of environment and climate. Related support for investments in equipment, technology and infrastructure can also be included in the financing. The programme also contributes to the UN Sustainable Development Goals.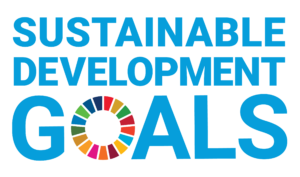 Call for proposals under PECC-2
The PECC-2 is developed based on experiences from a pilot programme PECC-1 which was implemented in 2017-2018. Funding under the second call of proposals, or PECC-2, is available for building networks, disseminating information, improving capacity, and investing in equipment, technology and infrastructure within the fields of renewable energy sources, energy savings and improved energy-efficiency, cleaner production and sustainable consumption, sustain-able city and land-use planning and protection of nature.
Who can apply?
Grant financing can be awarded to partnerships between Nordic non-commercial institutions, organisations or authorities on regional and municipal levels, and their corresponding qualified partners located in Northwest Russia. Commercial companies cannot apply for funding or be partners, but may provide adequate technology and services on sound commercial conditions. Selected proposals may receive grant financing from EUR 30,000 to EUR 200,000 subject to certain co-financing requirements.
How to apply?
Call for Proposals based funding rounds have taken place in 2017 and 2020. Possible future Calls will be announced on this page.
In case of general questions about the PECC programme, kindly contact us on pecc@nefco.int
PECC-1
The first call for proposals, or PECC-1, was launched in spring 2017. In total, nine projects were implemented and completed by the end of 2018.
Among the Nordic Lead Partners, Finnish organisations had four projects, Swedish three, and Norwegian and Danish: one each. In terms of the types of entities, universities and research institutions were the most common types. Project activities were carried out in Arkhangelsk Oblast, the Komi Republic, Leningrad Oblast, Murmansk Oblast, the Republic of Karelia, and in St Petersburg. Several NGOs took active part on the Russian side.
The implementation of the PECC projects has resulted in a number of important reports and scientific as well as practical results of high value, while building up and maintaining networks between relevant Nordic and Russian counterparts.
Read more about PECC-1 project results >>
Contributors to the PECC
The Programme is financed jointly by the Nordic Council of Ministers (NCM) and the Barents Hot Spots Facility (BHSF) and managed by Nefco.