Clean and affordable off-grid energy
Over 600 million people in sub-Saharan Africa live today without access to electricity. For most of these people, connection to the grid is not likely to happen for decades, or longer. The Beyond the Grid Fund for Africa (BGFA) aims to reduce this gap by stimulating and accelerating the emergency of new business models to incentivise the private sector to offer affordable and clean energy access at scale to people living in rural and peri-urban areas. The programme builds on the positive experiences of the Beyond the Grid Fund for Zambia (BGFZ), which Sweden commenced in 2016 and which is successfully implemented by the Renewable Energy and Energy Efficiency Partnership (REEEP).
Beyond the Grid Fund for Africa forms part of the 'Power Africa' initiative launched by former President Barack Obama and contributes to the Sustainable Development Goal 7 as well as the Paris Agreement on Climate. The planned period of implementation is in total six years. The programme aims to benefit 5 to 15 million rural and peri-urban people in the participating countries.
Current funding programmes
Mozambique (BGFA2)
The Pre-Qualification stage for the second Call for Proposals for Mozambique (BGFA2) has been closed for new applications on 29 March 2021. More information will follow in April 2021.
The expectation is that up to 42,000 off-grid energy service systems (ESSs) will be established during the project implementation period, thus benefiting more than 210,000 people in peri- urban and rural areas. The indicative individual contract ticket size is expected to be EUR 1.5 – 2 million. The energy services are to be implemented during a four-year period with total funding of EUR 6.7 million provided by the Swedish government.
Burkina Faso, Liberia and Zambia (BGFA1)
The Final Application stage for the first Call for Proposals (BGFA1), for Burkina Faso, Liberia and Zambia, has been closed and the review process is ongoing.
BGFA1 aims to incentivise off-grid energy companies to accelerate the establishment of new, long-term sustainable energy service subscriptions at scale. In total, some EUR 30 million is offered to qualified, private off-grid energy service providers under three different Country Programmes, with funding opportunities split into a number of Funding Windows and Funding Lots. The contract size is expected to be EUR 1 – 4 million, depending on the target country and individual needs.
The plan is to have some 15 contracts signed by May 2021, with project implementation starting in August 2021. Awarded funds will be disbursed during a four-year period. By 2025, it is expected that up to 700,000 off-grid long-term sustainable energy service subscriptions have been entered into with customers, bringing clean and affordable energy to more than 3.5 million people in peri-urban and rural areas.
Contributors
Beyond the Grid Fund for Africa is funded by Sweden, through the Swedish International Development Cooperation Agency (Sida) and the Swedish Embassies in the target countries, Denmark, through the Ministry of Foreign Affairs, Germany through the KfW Development Bank, and PowerAfrica, an initiative administered by USAID. Nefco is managing the facility and the programme is implemented in cooperation with Renewable Energy and Energy Efficiency Partnership (REEEP).
Sweden is contributing over EUR 60 million for the first expansion into Burkina Faso and Liberia and the second phase in Zambia, to the separate expansions into Mozambique and Uganda as well as to the separate clean cooking programme. Denmark is supporting the expansion into Uganda with an EUR 5 million contribution (DKK 37.5 million). Power Africa is providing an in-kind technical assistance contribution worth approx. EUR 4 million (USD 4.5 million) over three years. Germany, through its development bank KfW, is supporting the Zambian Country Programme with an EUR 7.5 million contribution, with a special focus on mini-grids deployment.
Several other donors have also shown interest in joining the programme. If your institution or organisation is interested in contributing as a donor or supporter to the Beyond the Grid Fund for Africa, please contact us.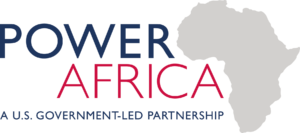 Further information