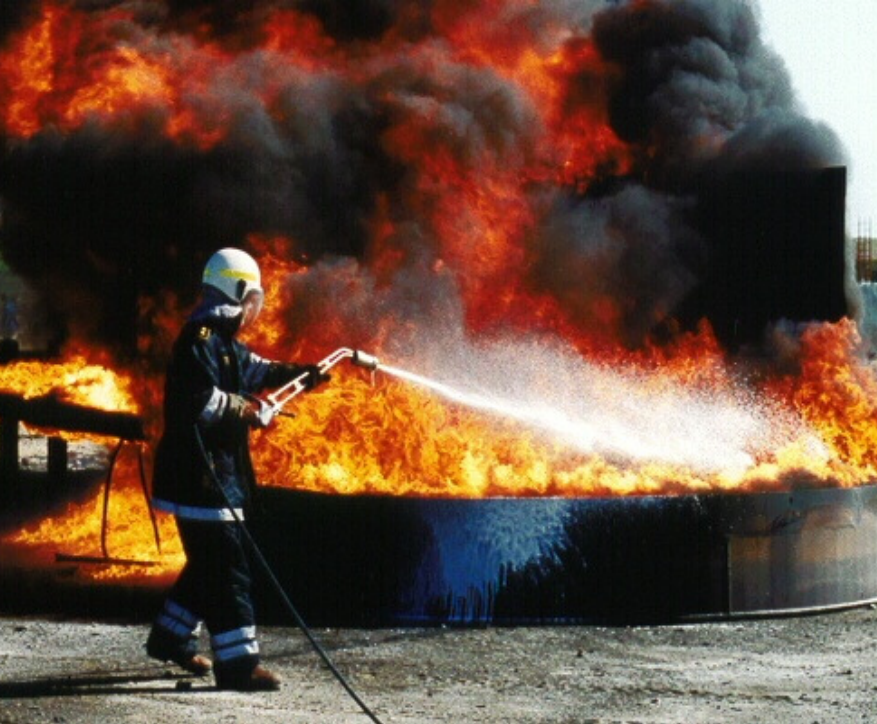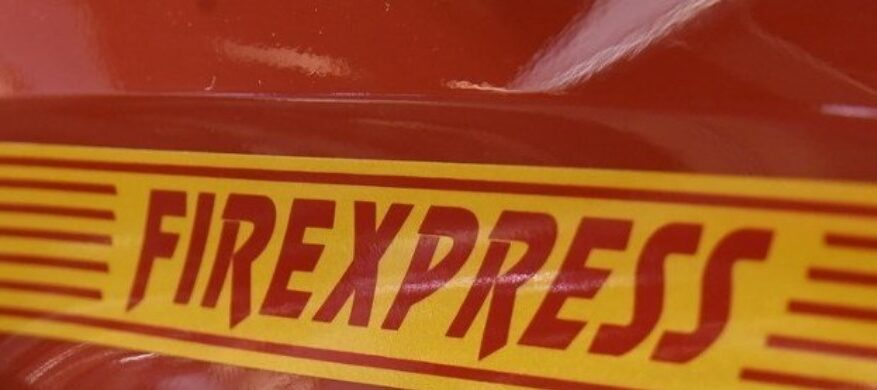 Water efficiency for firefighting equipment
The Danish company Firexpress' nozzle produces small water droplets and reduces water consumption by up to 93%.
| | |
| --- | --- |
| Customer : | Firexpress A/S |
| Time of project : | 2021- |
| Sector : | Industry |
| Segment : | Private |
| Geographical area : | South-East Asia |
| Total investment : | Green Recovery financing |
| Type of financing : | Loan financing |
| Financed by : | Nefco |
Extinguishing fires at an early stage saves water resources and prevents harmful toxic emissions and water pollution from ending up in the atmosphere, oceans, and human system.
The Danish company Firexpress A/S develops firefighting equipment for rapid response since 1998. Early fire extinguishing is critical especially with limited access to water or when buildings are difficult to access, for example due to narrow streets.
Water efficiency as the motto
Fast action at early stages of fire can prevent pollution from toxic fumes and wastewater and decrease water consumption. One of the first technologies Firexpress developed was the Lanze, a nozzle capable of producing extremely small water droplets (7-100 microns) that reduces water consumption by up to 93%.
With just four employees, Firexpress is present in more than 40 countries, primarily through local distributors, and has become the leading provider of firefighting equipment designed with water efficiency in mind. Its products are used across multiple sectors ranging from fire departments to industrial companies.
Firexpress has a lot of potential to scale up and the market has shown interest
The company's success is based on its constant research and development of firefighting equipment for fires in their initial stage. In addition to the water-efficient nozzle, Firexpress products include a modular mobile fire station and multipurpose firefighting utility terrain vehicles. Recently, Firexpress created a small fire station fitted in a 20-foot shipping container, which can be placed in dense urban areas with narrow streets that would be difficult to reach with traditional firefighting equipment.
Resuming the expansion of firefighting equipment
In 2021, Firexpress received financing from Nefco's Green Recovery Programme that allows the company to resume its activities in Bangladesh and Indonesia. With Nefco's Green Recovery Loan, the company will secure important certifications for international market access and boost its market entry in South-East Asia.
"Firexpress has a lot of potential to scale up and the market has shown interest" says Søren Berg Rasmussen, Investment Manager at Nefco.
Contributing to the SDGs
This project is contributing to the following Sustainable Development Goals by the UN.