18.05.2022 | Case | Nordic SME | Renewable energy | Taiwan
The Danish davit crane supplier's expansion to Southeast Asia started with a feasibility study, which led to the establishment of a company in Taiwan.
Seasight Davits ApS is a well-known supplier of davit cranes in the offshore wind industry. With financial support from Nopef (the Nordic Project Fund), the company carried out a feasibility study for its market expansion to Taiwan and looked at how to establish cooperation with a local business partner for commissioning, service, training, sales and marketing support.
As a result of the feasibility study, the new Taiwan branch, Seasight Davits TW, was established. It allows Seasight Davits to expand to the Asia-Pacific region with other potential markets, such as Japan, Vietnam and South Korea, close by.
Market entry into an offshore wind industry hot spot
Seasight Davits' cranes are critical to the operation of wind turbines and offshore wind farms. A crane needs to be installed on the foundation of every wind turbine to lift equipment for maintenance and repair of the wind turbine. If a crane malfunctions, work on the wind turbine cannot be conducted. The crane is also used for emergency evacuation of personnel.
As one of the offshore wind industry hot spots and growth centres, Taichung in Taiwan was a clear choice for Seasight Davits when it decided to explore expansion outside Europe.
"Our crane design and functionality are well known in the industry. By establishing a branch in Taiwan, we are promoting Danish offshore wind solutions and leading the way for further scale-up of our business in the Asian markets," says Alex Kristensen, Chief Commercial Officer, Seasight Davits.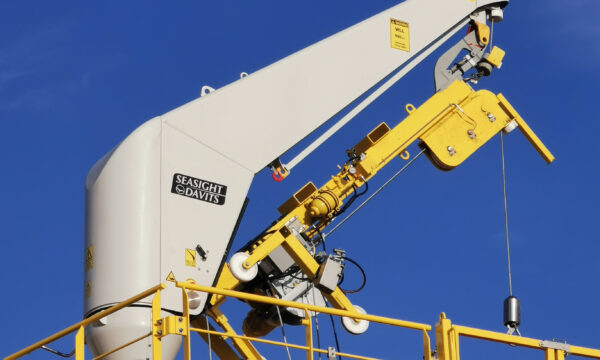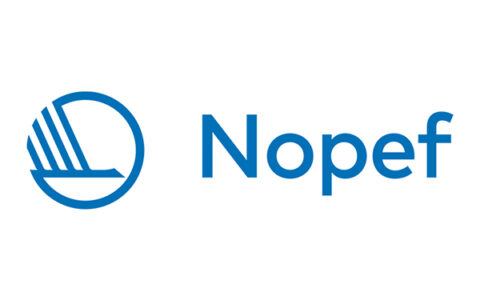 Contributing to the growth of renewable energy and job creation
Support for the growth of the renewable energy sector is a direct sustainability impact of the company's expansion to international markets. Seasight Davits' cranes do not use any chemicals, but biodegradable oil, and they are designed to avoid oil spills. The cranes also have double hoisting speed. As tools and cargo are transferred faster, the vessels carrying them have shorter waiting times and use less fuel, which further adds to the positive environmental impact of the company's technology.
"By establishing a branch in Taiwan, we are promoting Danish offshore wind solutions and leading the way for further scale-up of our business in the Asian markets"

Alex Kristensen, Chief Commercial Officer of Seasight Davits
The Seasight Davits cranes are developed and manufactured in Denmark, and they are sold directly and serviced by the company. Establishing the company in Taiwan to sell and service cranes for offshore wind turbine installation can create new jobs also in the Nordics.
"Taiwan is the second subsidiary in the Seasight Davits family, and the process of establishing our third in the US has already started. For a small company with big ambitions, it has been a tremendous help to receive funding from Nopef," says Kristensen.
Nopef provides financing for feasibility studies aimed at demonstration, scaling and growth of Nordic green and sustainable solutions on global markets and thereby contributes to the Nordic Vision of making the Nordics the most sustainable region in the world. Since its launch in 1982, Nopef funding has resulted in 3240 projects with a total value of EUR 112 million and 1150 Nordic SMEs established on international markets. Nopef is funded by the Nordic Council of Ministers and managed by Nefco.
"Seasight Davits is a classic example of a Nordic supplier in the offshore wind sector that provides essential components for uninterrupted renewable energy production," says Søren Berg Rasmussen, Investment Manager, Nefco.
Learn more about Nopef's financing options and apply for financing at Nopef.com.
Case summary
Customer
Seasight Davits ApS
Time of project
2020-2021
Total investment
EUR 32,000
Type of financing
Grant financing
SDG targets