21.11.2022 | Case | Nordic SME | Health technology | South Africa
Finnish company HealthFOX uses digital solutions to bring health care to underserved people in rural South Africa.
About a third of South Africa's 60 million people live in rural areas, which are often inadequately served by healthcare providers. HealthFOX has developed a solution, called an 'Imaging Room', that brings healthcare facilities and expertise to rural areas and can be integrated into existing buildings or built modularly in new locations.
Powered by solar panels, the Imaging Room provides space and equipment for a variety of health services including first aid, exams, screening, distribution, education and administration. HealthFOX's Imaging Room also includes secure communications so healthcare professionals can provide remote consultations.
300 kilometres to see a doctor
South Africa has a healthcare system that includes both public and private elements, although most people use the public system. One of the major challenges the system faces is helping people who live far from population centres. For example, the North West and Free State provinces are among the most rural and have some of the lowest numbers of doctors and nurses per capita in the country.
"Some people might need to travel 300 kilometres to see a doctor, if they can travel at all," says Kimmo Korhonen, Managing Director of HealthFOX. "Our idea is to bring equal health care to everyone."
Modern health care is fragmented and often inefficient, particularly in farming communities far from major urban hospitals.
"I had conducted research on digitalisation and public health in South Africa and wondered if there was a fit for our solutions. We approached Nopef to find out," says Dr Chrisna Botha-Ravyse, a native of South Africa and International Business Executive at HealthFOX.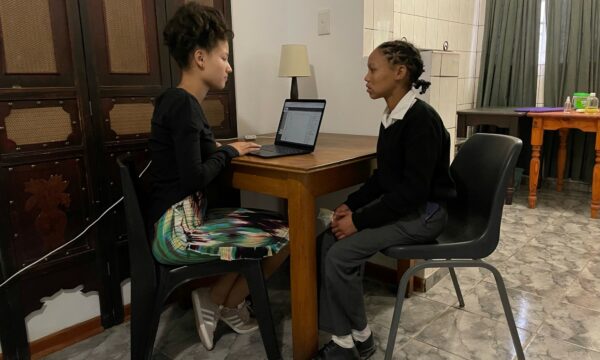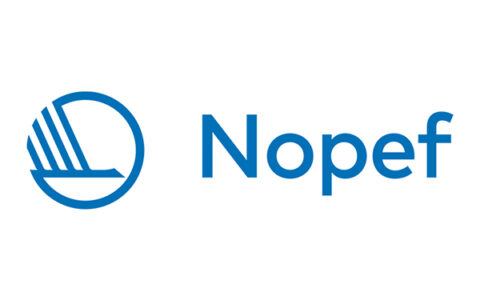 Using a holistic approach to health care
"HealthFOX provides an interesting solution that makes health care more accessible while simultaneously having a positive environmental impact. Its remote healthcare facilities will decrease travel distances, reducing patients' carbon footprint. The facilities will also make use of solar energy," says Victor Degerlund, Senior Investment Officer at Nefco.
Nopef funded a feasibility study, the aim of which was to prepare the establishment of HealthFOX in South Africa. In the feasibility study, HealthFOX analysed the market potential and the possible environmental benefits that its digital solutions could have in the region. HealthFOX used a process known as design thinking during the study, meaning it worked with users to understand their needs, define problems and create innovative solutions.
"We talked to patients, doctors, nurses and physiotherapists who defined the problem," says Botha-Ravyse. "They lacked access to health care and expertise. At the same time, healthcare providers had a lack of follow-up and connections."
The company realised that rural patients needed more than just better access to healthcare professionals. They needed continuous support. For instance, a patient could use HealthFOX's mobile app to help manage their diabetes over time, including nutrition, physical activity and medication. This concept of a holistic approach to health is at the core of the company's offering.
Some people might need to travel 300 kilometres to see a doctor, if they can travel at all. Our idea is to bring equal health care to everyone.

Kimmo Korhonen, Managing Director of HealthFOX.
Nordic research and technology can make a difference
The results of the Nopef-funded study encouraged it to enter the market. Its solution could have a significant impact not just on health and sustainability but also on the economy. Its application of Nordic research and technology within health care could be extremely lucrative in a country of 60 million people.
Following the feasibility study, HealthFOX has piloted its Imaging Room concept and lined up local partners in its ecosystem. Its solution is growing quickly: the company hopes to have 1,500 doctors in its network by 2023. Korhonen and Botha-Ravyse are optimistic for the future and are glad they approached Nopef for a feasibility study.
"The application was easy and the reporting was simple. It is an effective process," says Korhonen. "We had a very good experience from Nopef financing and working with Nefco."
Learn more about the Nopef application criteria and apply for funding
Text: David J. Cord
Case summary
Geographical area
South Africa
SDG targets