10.04.2019 | Case | Nordic SME | Food sector | USA
Nopef funded project facilitated expansion of Oatly operations to the USA market.
Upswing for environmentally-friendly Nordic foods
Cafés in Chicago, New York, and San Francisco use it. Baristas praise it. Latte connoisseurs consume it in vast quantities – so much so that inventories have sometimes run out. Oat drinks from Swedish producer Oatly are taking the US market by storm, where informed consumers prefer using new more environmentally friendly options.
Oat drinks have several advantages. More and more people are aware of how important it is to change their consumption for the sake of their health and the planet. Animal production represents 14.5% of the world's greenhouse gas emissions, which is more than the total of all the world's transport. It is therefore climate smart to choose products such as oat drinks, as the production of one litre of oat drink produces 80% less greenhouse gas emissions than the production of, for example, one litre of cow's milk.
Sure, it took some time. Oatly was founded as a company back in the 1990s using the results of researchers at Lund University that natural enzymes can transform fibre-rich oats into a nourishing liquid food that is perfect for people. The technology was patented, and today Oatly's product range continues to take its energy from Swedish oats. Nowadays, it produces everything from cooking products to oat yoghurts and flavoured drinks.
Greater consumer awareness in recent years has meant growing sales for Oatly products. The company's oat-based products are now sold in nearly 20 countries – mostly in Europe, but also in Asia. And now the company has taken its big step across the Atlantic.
It is climate smart to choose products such as oat drinks, as the production of one litre of oat drink produces 80% less greenhouse gas emissions than the production of one litre of cow's milk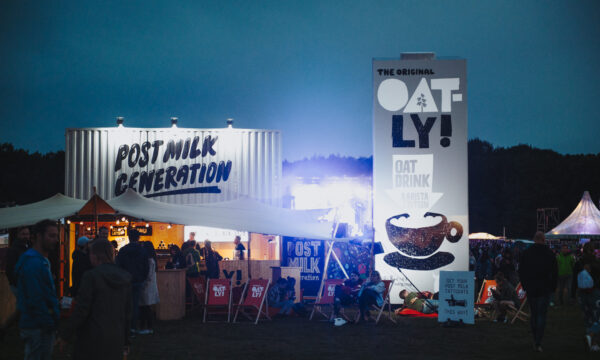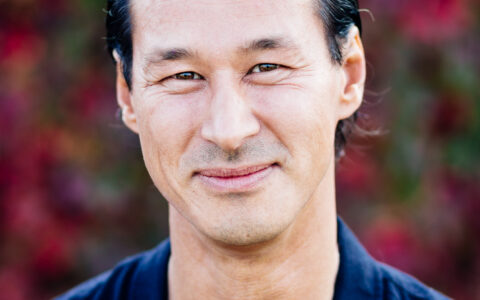 Since the beginning of 2017, Oatly has sold an assortment of its oat drinks to cafés in the United States. Before planning a full-scale market introduction, the company conducted a feasibility study for the North American market with support from Nopef (Nordiskt projektexportfonden – the Nordic project export fund).
Non-dairy has turned out to be relatively big in the United States and there is great potential for Oatly's oat products. The company has chosen to go through cafés to build hype around the brand, which has taken much time and work. It started with ten small cafés in the beginning on 2017 that were all carefully selected for being trendsetters. Now, Oatly is sold at almost 2500 cafés, and most people who go to cafés in the United States know what Oatly is. The strategy was to create a demand before the products reached the shops. Today, there are also online sales through several channels including e-commerce providers Amazon and Fresh Direct.
Toni Petersson, CEO of Oatly, can see a paradigm shift and strong growth in sales for non-dairy in the United States and on many other markets.
"Our strong growth is driven by young, aware consumers who want to make healthy and climate-smart choices. In the United States, we launched through cafés, and it has then gathered speed in a way we couldn't have foreseen. There is great potential for us internationally, and right now we are investing in establishing ourselves in China."

Toni Petersson, CEO of Oatly.
Swedish Oatly is one of more than 1000 Nordic companies that have seen good growth outside the EU partly thanks to co-financing from the Nordic project export fund Nopef.
The Nordic countries are known to many for their clean nature, environmental awareness and high-technological expertise. Many Nordic companies have developed innovations that have a positive effect on the environment, ranging from wind power technology and biogas to different forms of recycling and IT systems that contribute to more efficient use of natural resources or reduced emissions.
"We want to lower the threshold for these small and medium-sized companies to go all the way. Many already have tried and tested solutions, but expansion also requires investment and risk taking. It is therefore important to first carry out detailed studies of the market in question and how the business could develop there," explains Mikael Reims, Head of Nopef at NEFCO.
Through Nopef, the companies can get funding for the planning work. This has been shown to significantly increase the companies' chances to grow on the new market.
"On average, the projects have created 500 new jobs annually, of which 80 are in the Nordic countries. In addition, they support our ambition to transfer Nordic environmental awareness, company culture, CSR regulations and equality to the project countries."
Photos: Toni Petersson, CEO of Oatly. Photo: Oatly
Case summary
SDG targets