31.05.2021 | Case | Nordic SME | Industry | Russia
Thor Ice works with Nefco to take their ingenious food chilling solution to international markets.
One of the first things a child learns in the kitchen is the importance of refrigeration. "Put the milk back in the refrigerator or it will go bad," we are told. This lesson also applies to the food industry. The Icelandic company Thor Ice Chilling Solutions ehf. has a method to quickly and efficiently chill food such as meat and fish. The Nordic Project Fund (Nopef) provided feasibility funding for Thor Ice to analyse and enter the Russian market. As a next step the company received a Nefco loan in spring 2020 to further boost its international expansion.
"Thor Ice was founded in 2003 by two guys in a garage," tells CEO Thorsteinn I. Viglundsson. "We began helping the fisheries industry to improve the quality of their fish."
Thor Ice's solution uses slurry ice, a slush made of thousands of tiny ice crystals created by scraping the inside of a generator. The miniscule ice crystals have a large surface area and cool faster and more thoroughly than traditional methods of ice cooling. Thor Ice was working with fisheries when a chance visitor to their Reykjavik office gave them a new opportunity.
"We explained to our visitor that the solution also worked with other meats," Thorsteinn says. "He happened to be from the Russian poultry industry and said properly chilling the birds was the biggest problem they faced."
Reducing food waste
Thor Ice found out that the Russian poultry industry is experiencing growth, but has the same challenges as the European poultry industry. Volume is increasing while simultaneously the birds are becoming larger due to selective breeding. More chickens mean more space is needed to chill them, while a larger chicken needs more time to cool down. This adds costs and increases the chances of spoilage.
"About 30-50 per cent of food produced in the West is thrown away," Thorsteinn continues. "If we throw away 30 per cent of our food we are throwing away about 7.5 per cent of our carbon footprint and 21 per cent of our water consumption. This can be significantly reduced."
Traditionally poultry is cooled by immersion in cold water, dry-air chilling or evaporative air chilling. The industry responded to the increased need for cooling by adding new chilling chambers, but Thor Ice's solution works in harmony with a plant's existing system so they don't need to expand with expensive new chambers. Their IceGun sprays slurry ice on the outside and inside of a bird, rapidly and efficiently cooling it.
"Our solution uses about 10 per cent of the water of other methods," says Thorsteinn. "We use less energy to get the poultry below 4 degrees. The birds also don't shrink due to evaporation during the process, like they do with some other methods."
Feasibility study of the Russian market
Thor Ice believed they had a good solution, but needed to see if it would work in Russia. They received funding from Nopef to study the poultry industry in Russia and if their technology solution would have a growth potential in the country. They discovered a clear need for their solution, so Thor Ice established a Russian subsidiary in 2018 and now have an agent and service representative in the country.
The Thor Ice solution was a winner all around. It uses less resources and yields a better result, saving time, money, energy and food for the growing Russian market. Depending on the process, energy consumption can be reduced by 20-50 per cent. Thor Ice's ability to decrease food waste is critically important because it takes about four kilos of CO2 to produce one kilo of poultry.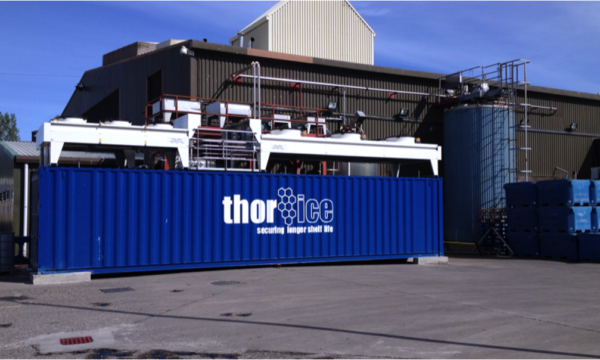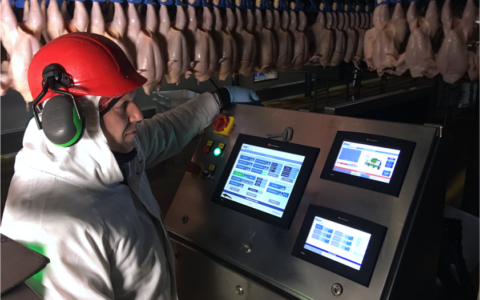 Currently the company is focusing on the poultry industry in Russia, but they also know their solution works in fishing and plan to expand into that sector as well.
"For a startup the first sale is most important. You need to see that your idea is working," Thorsteinn says. "Nopef funding allowed us to make a thorough analysis of the Russian market, which enabled us to get our first sale there. We had a really good experience with the Nopef funding, and this gave us the possibility to apply for a loan from Nefco."
Continuing their global growth
About 98 per cent of Thor Ice's business is export, and to further expand they received a loan from Nefco to strengthen their global presence. It will finance up-scaling, expansion and marketing efforts of their technology solution for the food industry. Thorsteinn believes working with Nefco has opened even more doors for the company.
"We have received a substantial Horizon 2020 grant from the EU to help us grow," Thorsteinn says. "We feel that the Nopef funding functioned as a stamp of approval for that process. After receiving the feasibility study grant we have been awarded an EU grant, been chosen as a rising food star in Europe by EIT Food, been selected for an Accelerator programme by Deloitte and Amadori in Italy and signed a contract with a major poultry processor in Europe. We are very optimistic about our future. We plan to continue to expand step by step as we have been doing. That is the best way to grow."
Text: David J. Cord for Nefco
Photos: Thor Ice Chilling Solutions ehf.
Case video: Sustainable food chilling
Watch the case video to learn more about Thor Ice and its sustainable chilling solution.
Case summary
Customer
Thor Ice Chilling Solutions ehf.
Time of project
2018, 2020-
Total investment
Grant financing and EUR 700,000 in loan financing
Type of financing
Feasibility grant and loan financing
Financed by
Nopef and Nefco
SDG targets