Funds assigned to Nefco since 1995
Nefco's paid-in capital and retained earnings form the basis for its investment activities. The number of trust fund assignments for dedicated initiatives has also increased steadily, and at the end of 2019 Nefco managed funds for a total of EUR 598 million.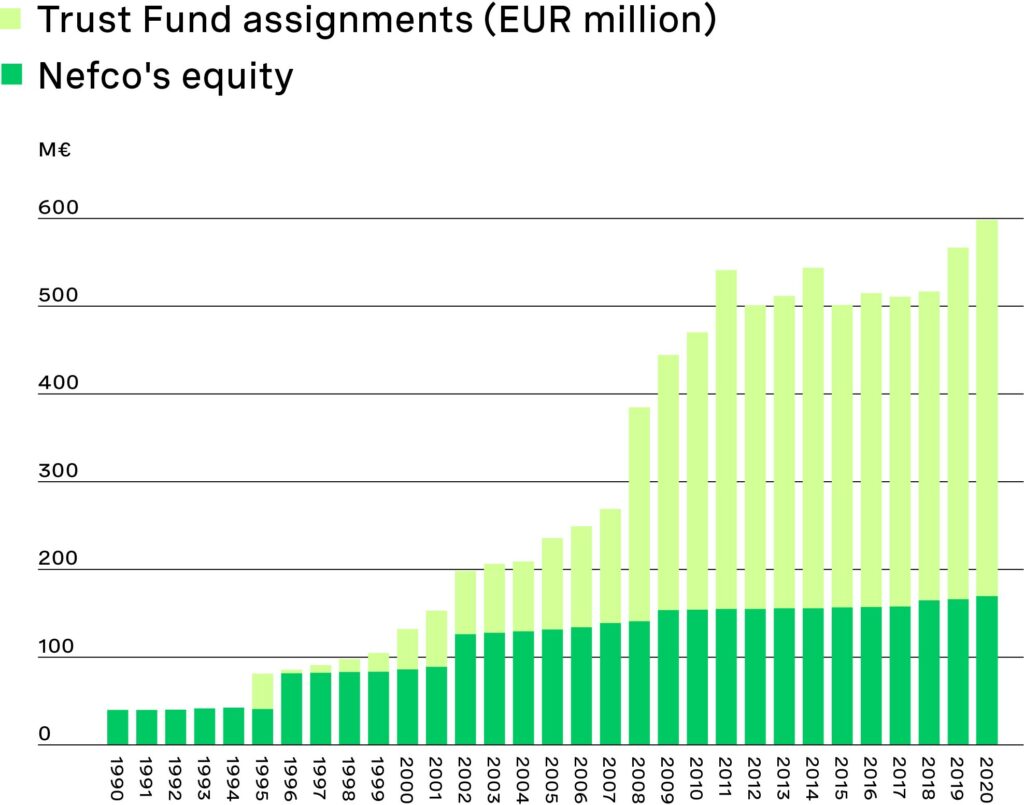 Investments and projects by sectors
The investments carried out in 2020 have a wide sector spread. The majority of Nefco's investment activities are related to renewable energy and energy-efficiency measures. The number of projects related to resource efficiency and circular economy, as well as the agriculture, forestry and fishery sectors, is on the rise.
Agreed projects in 2020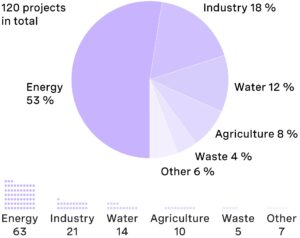 Active projects at the end of 2020