Key figures
Nefco finances small and medium-sized green projects with the aim to demonstrate new technologies or solutions with scale-up potential. We evaluate concrete project results and expect Return on Impact.

1,618 projects

80 countries
with Nefco-financed projects

92 new projects

319 active projects
31.6 million Certified Emission Reductions
generated through Nefco Carbon Funds since their start
80% less nutrient pollutants
such as Phosphorus and Nitrogen as a result of wastewater projects

47% electricity savings
as a result of energy-efficiency projects in Eastern Europe
Funds assigned to Nefco since 1995
Nefco's paid-in capital and retained earnings form the basis for its investment activities. At the end of 2022 Nefco managed funds for a total of EUR 617.61 million.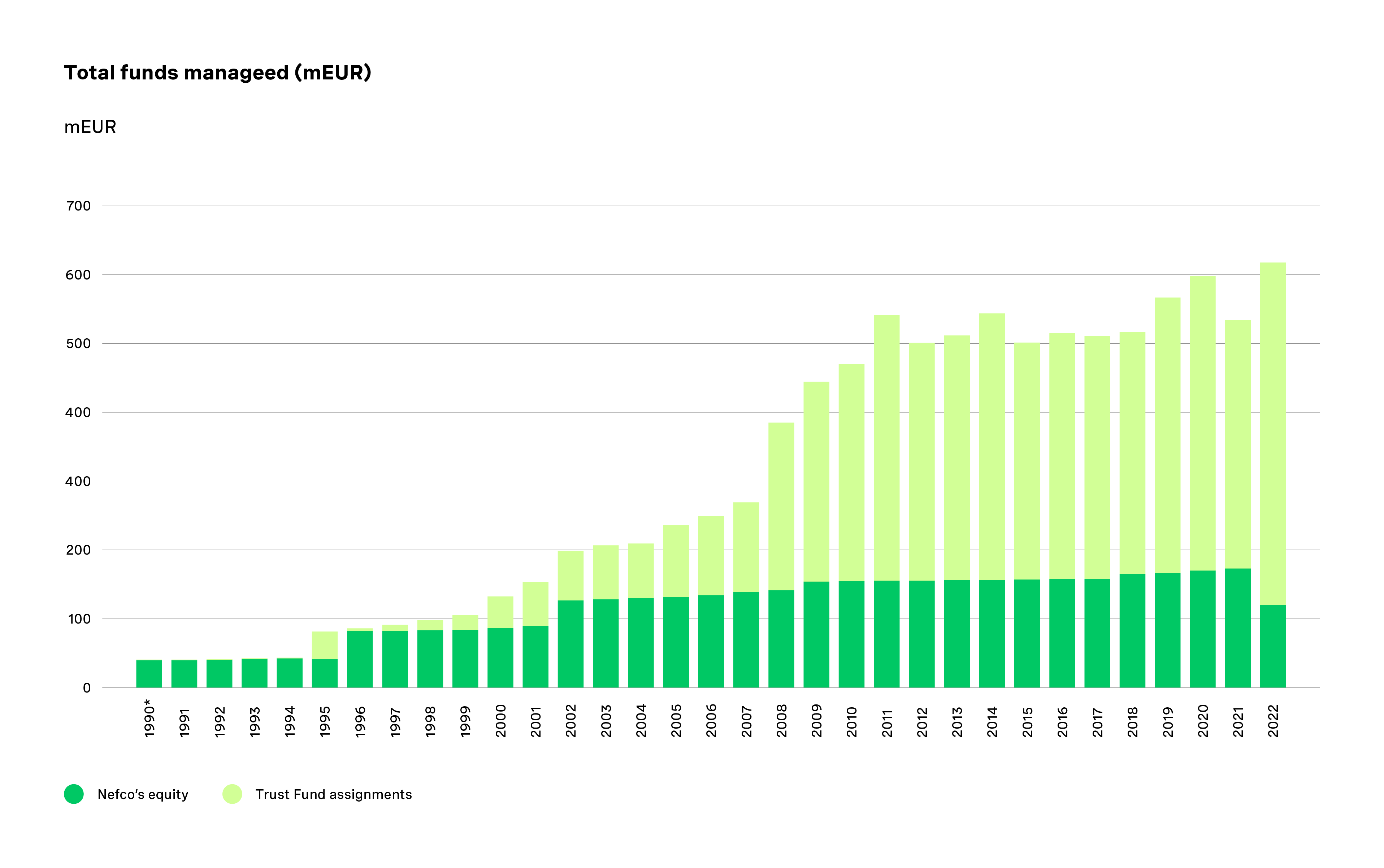 Assessment of investments and projects in 2022
Since the beginning of 2021, Nefco has adopted the EU Taxonomy for sustainable investments framework as its primary classification system to identify investment projects. The EU Taxonomy is a way to showcase whether a company, asset, project, product or service is contributing substantially to a sustainable economy. Projects are categorised based on whether the economic activity is eligible and aligned.
For projects approved in 2022, Nefco has actively used a full EU Taxonomy alignment analysis on a best-effort basis for its investment fund projects, evaluating Eligibility, Substantial Contribution criteria (SC), Do No Significant Harm criteria (DNSH) and Minimum Social Safeguards criteria (MSS).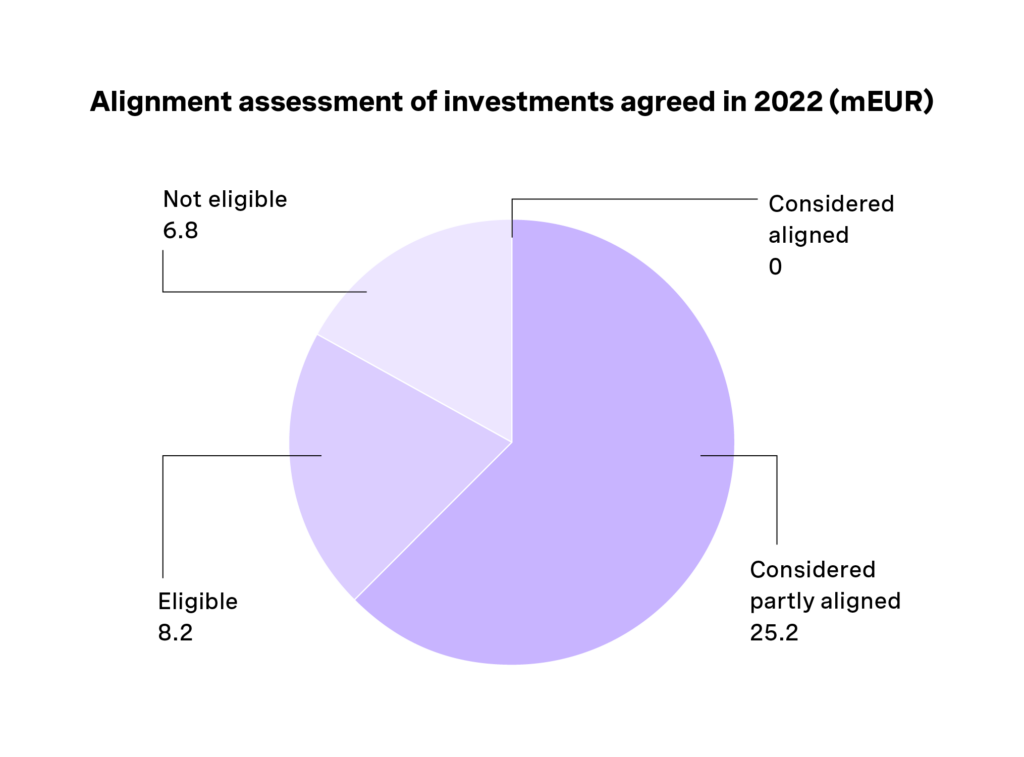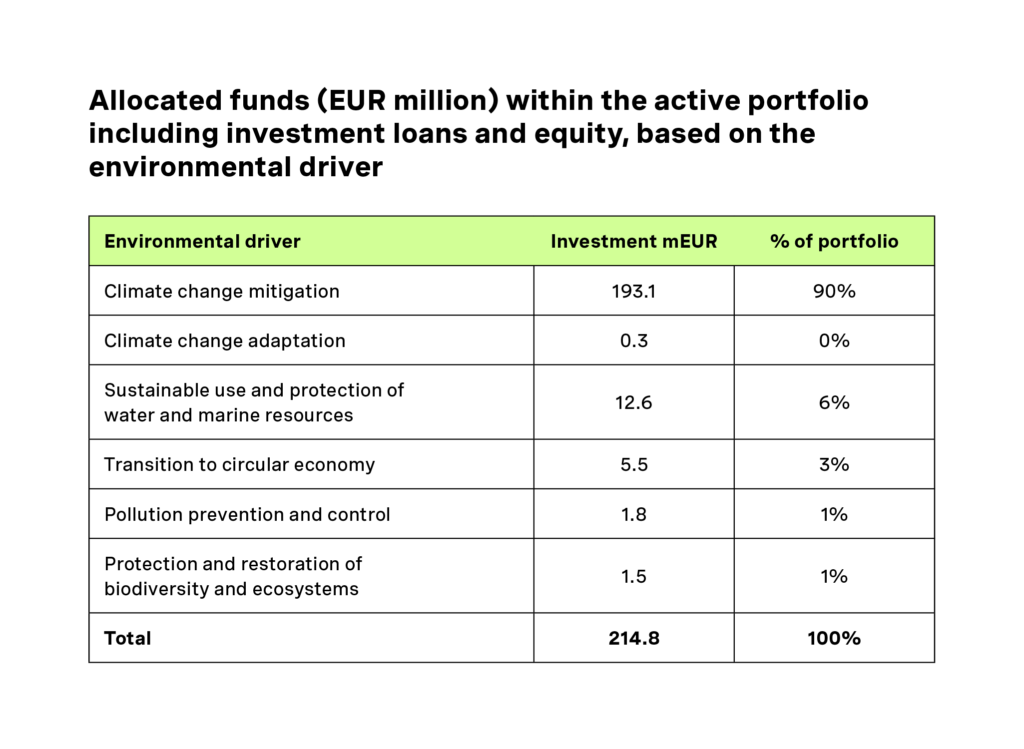 Active projects at the end of 2022
At the end of 2022, Nefco had a total of 319 active projects in its portfolio. This number includes investments made from our own capital and trust fund projects. The majority of the projects in the active portfolio are related to climate change mitigation. Energy efficiency in buildings, renewable energy, water supply and waste management, construction and real estate, manufacturing, information and communication, and transport are the biggest sectors.
Number of projects per environmental driver in the active portfolio at the end of 2022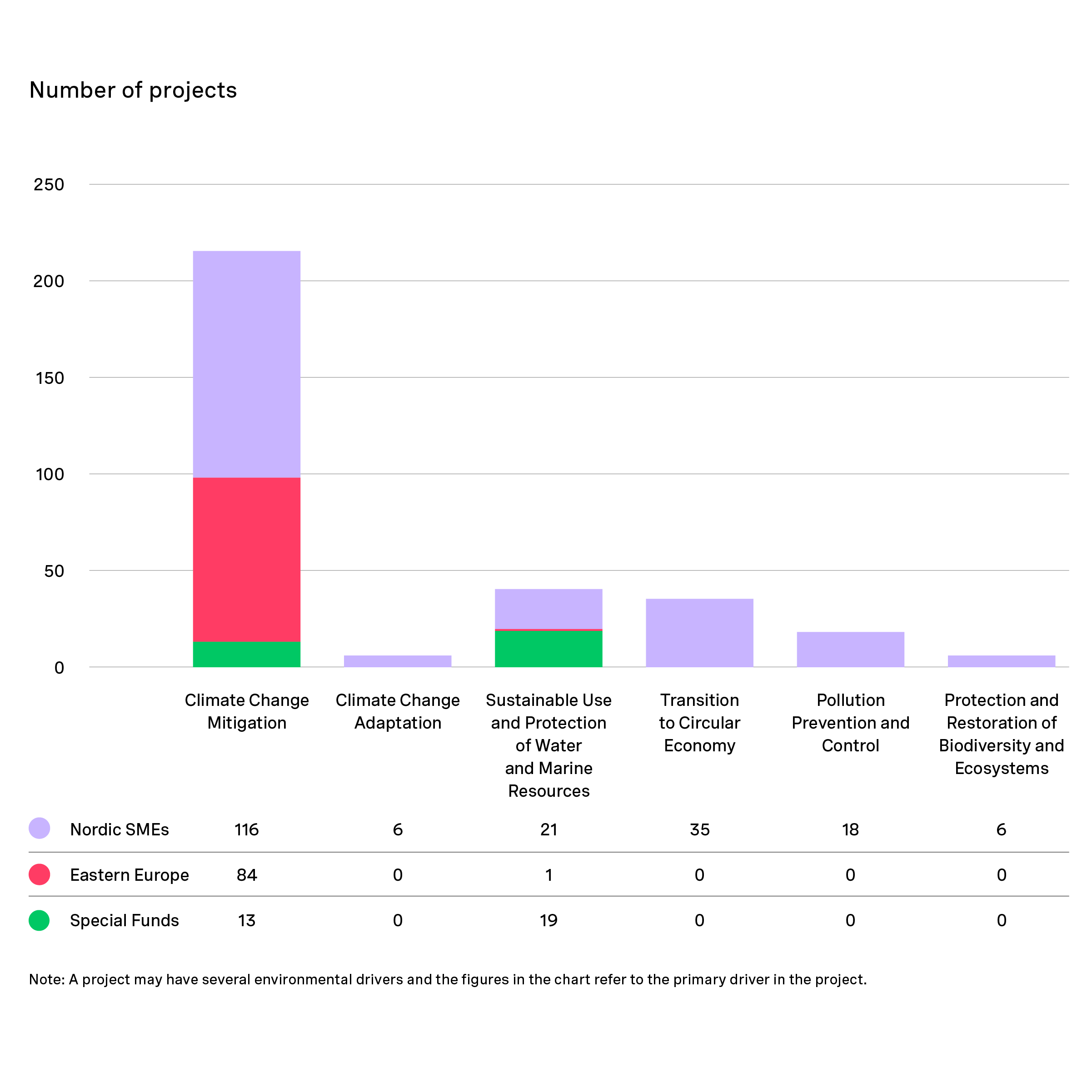 Nefco portfolio sectors in 2022