Our own footprint
Sustainability is at the core of our operations. Following from our objective to generate positive climate and environmental impacts through our financing activities, we believe it is important to calculate and report our own footprint from our internal activities. Understanding the current situation will help us to plan actions to further avoid and reduce our carbon footprint and enable us to track the effectiveness of the actions we take.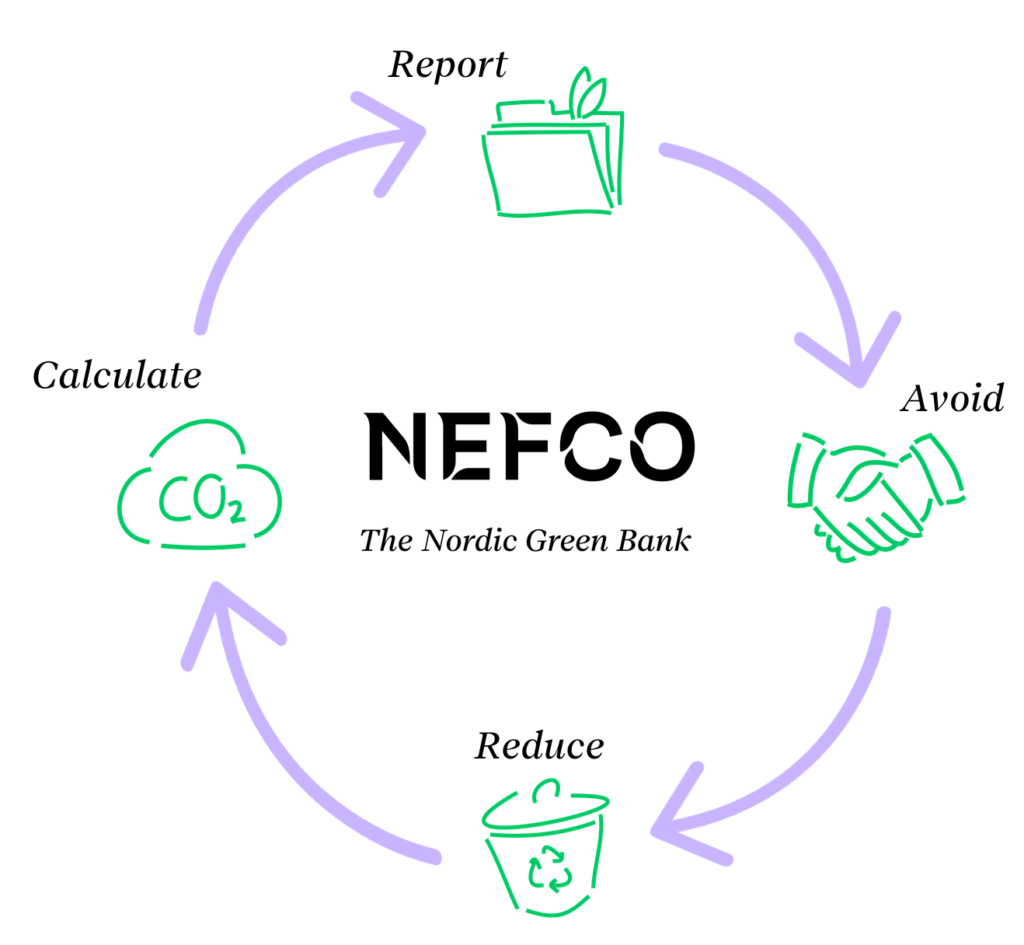 Annual calculation
We have been calculating our internal carbon footprint since 2020 and report the results annually. Our emissions are reported according to the Greenhouse Gas Protocol's Corporate Accounting and Reporting standard as well as the complementary Corporate Value Chain (Scope 3) Accounting and Reporting Standard. This ensures we include the full scope of our greenhouse gas emissions.
In 2020 and 2021, the calculation included our offices in Finland, Russia and Ukraine. We took a control-based approach to calculation boundaries and included Scopes 1, 2 and 3. Nefco currently has no emissions sources included under Scope 1 as we have no company vehicles and do not generate our own energy. Scope 2 includes purchased electricity, heat and cooling.
Scope 3 includes upstream emissions from purchased goods and services, waste generated, business travel, employee commuting, and upstream leased assets, all of which are accounted for in our calculations.
Nefco calculates its carbon impact from financing activities (Scope 3 downstream emissions from investments) separately and thus these are excluded from the internal footprint.
Nefco's carbon footprint scope and boundary definition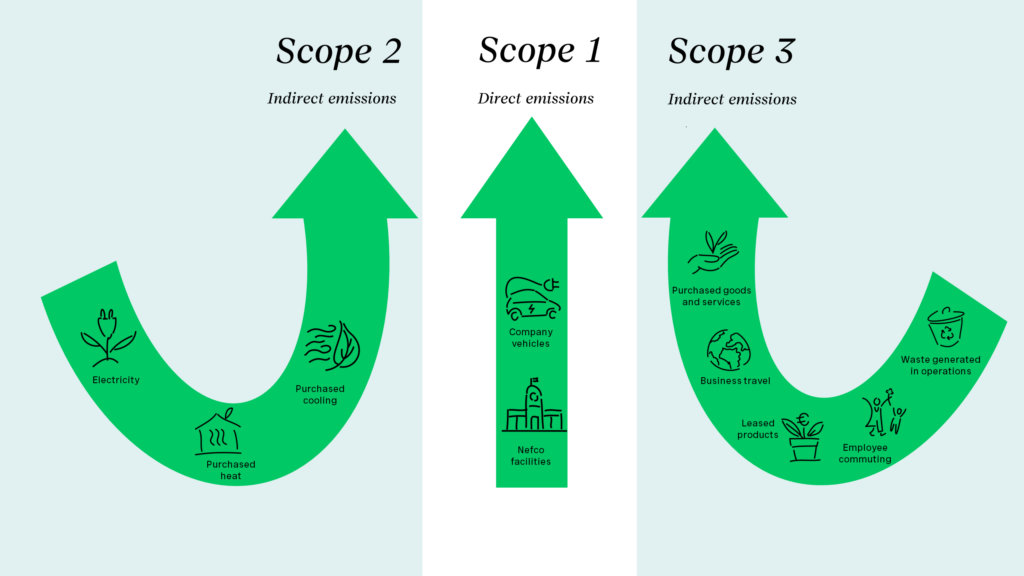 Our results
In 2020, Nefco's carbon footprint totalled 70,6 t CO2e. In 2021, this increased by 88%, amounting to 132,6 t CO2e. This significant increase in our carbon footprint was mainly due to purchased goods including IT equipment (laptops, displays and tablets) and office furniture and to some extent increased business travel following the lifting of pandemic-related restrictions.
Nefco's internal footprint 2021 – Tonnes of CO2 emissions by source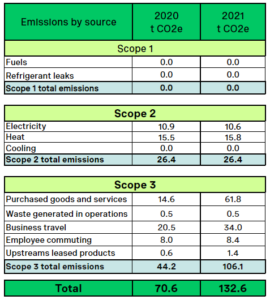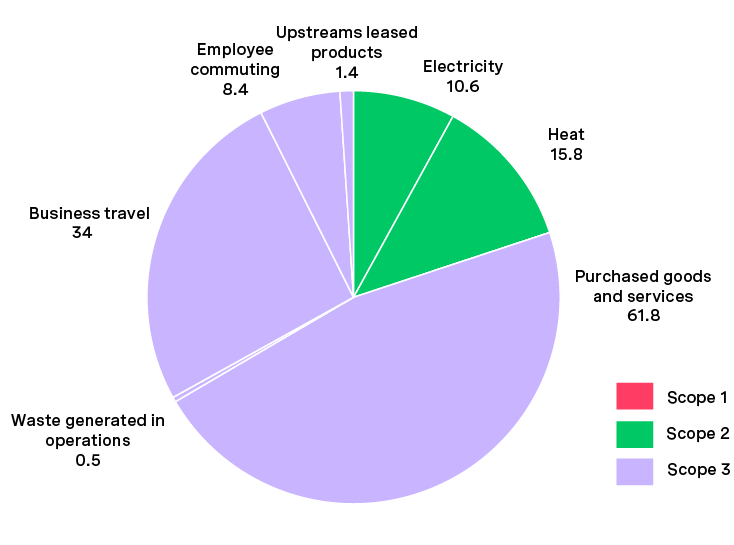 Avoid and reduce
We avoid carbon emissions whenever possible in a cost-effective and best possible manner. We aim to reduce our carbon footprint as much as possible. Nefco's operations are directed towards low emission operations. Since Nefco's Helsinki office constitutes approximately 84% of the organisation's total emissions (in 2021), the actions taken will mainly be targeted at Finland. Here are some of the actions we have taken so far:
In 2022, we will switch to a certified green electricity supply for our Helsinki office with guarantees of origin. By switching to a green electricity supply, we will decrease our carbon footprint significantly. Since 2020, Nefco's Helsinki office has been connected to district cooling that is 100% carbon free.
We are continuously adapting our offices to be as energy efficient as possible. Our office lights were changed for energy-efficient LEDs in 2015. We avoid using single-use products throughout our premises.
Nefco encourages its employees to commute sustainably, and our Helsinki-based employees are given annual public transport commuter benefit coupons.