10.10.2023 | Case | Nordic SME | Industry | China | Germany | United Kingdom | United States
The fashion industry produces a significant share of global CO2 emissions and uses up precious water resources. Swedish growth company Coloreel has developed a digital printer for embroidery products that reduces material needs and massively cuts down water consumption. Nefco provided Coloreel with funding to help boost its international expansion and support its mission of making the fashion industry more sustainable.
The textile industry is responsible for up to 10% of global CO2 emissions. The industry also consumes vast amounts of water. According to estimates, the industry uses enough water to meet the needs of five million people and accounts for 20% of industrial wastewater pollution. An estimated 60% of all materials used by the industry are fossil-based plastics, which release 500,000 tonnes of microplastics into the oceans every year.
Part of the problem is embroidery. Embroidery is durable and can prolong the lifecycle of clothing compared with, for example, prints. However, to create colourful embroidery on clothing, every colour in the design needs its own thread. Dyeing the threads consumes large amounts of water. Clothing manufacturers have to stock rolls of threads, typically polyester, in different colours to enable various designs. Up to 50% of the materials are wasted as trends change rapidly.
Environmental impacts of textile industry
10%
20%
industrial wastewater pollution

50%

500,000
tonnes of microplastics released into the oceans every year
Coloreel's unique digital printers enable sustainable embroidery
Coloreel is a Swedish company that has developed a unique digital printer that enables the creation of a digital workflow and on-demand printing of any colour of thread. The printers are installed on top of existing embroidery machines. Manufacturers no longer need to stock threads in different colours, so waste is dramatically reduced.

The digital printers also reduce water consumption of embroidery by 97%. Coloreel's printers use recycled polyester, so no new virgin materials are needed.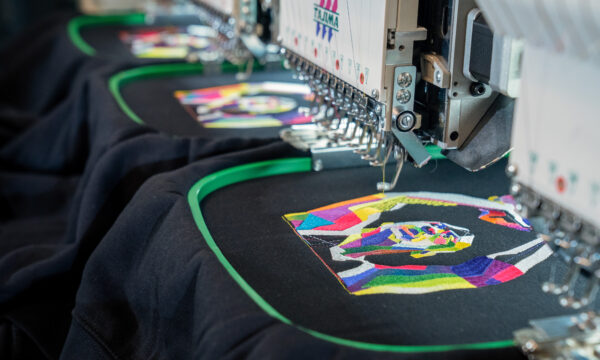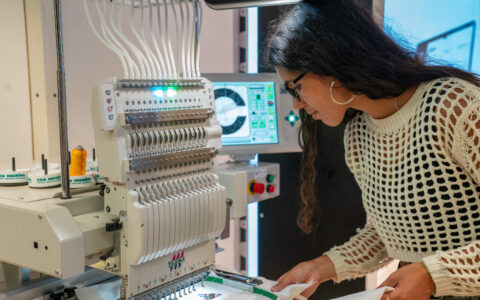 Coloreel's digital printers. Photos: Coloreel
Coloreel's printers help reduce the footprint of the fashion industry. They also give designers total freedom to use exactly the colours they want, even in small production batches. This supports the trend of online direct-to-consumer clothing businesses.
The fashion industry can be surprisingly set in its ways. Coloreel wanted to expand its business abroad, which meant sending its representatives to do the legwork in new markets and educate customers on the benefits of digital printing in embroidery. The market is huge: there are an estimated 8 million embroidery machines in the world.
Coloreel's printers help reduce the footprint of the fashion industry. It uses 100% recycled polyester and reduces water consumption of embroidery by 97%
A partnership that drives growth
To expand faster, Coloreel turned to Nefco for financing. Passing Nefco's advanced environmental criteria and evaluation process has helped secure further funding. "The fact that Nefco accepted us acts as a badge of sustainability and has helped in our dialogue with customers and investors who value that," says Torbjörn Bäck, CEO of Coloreel.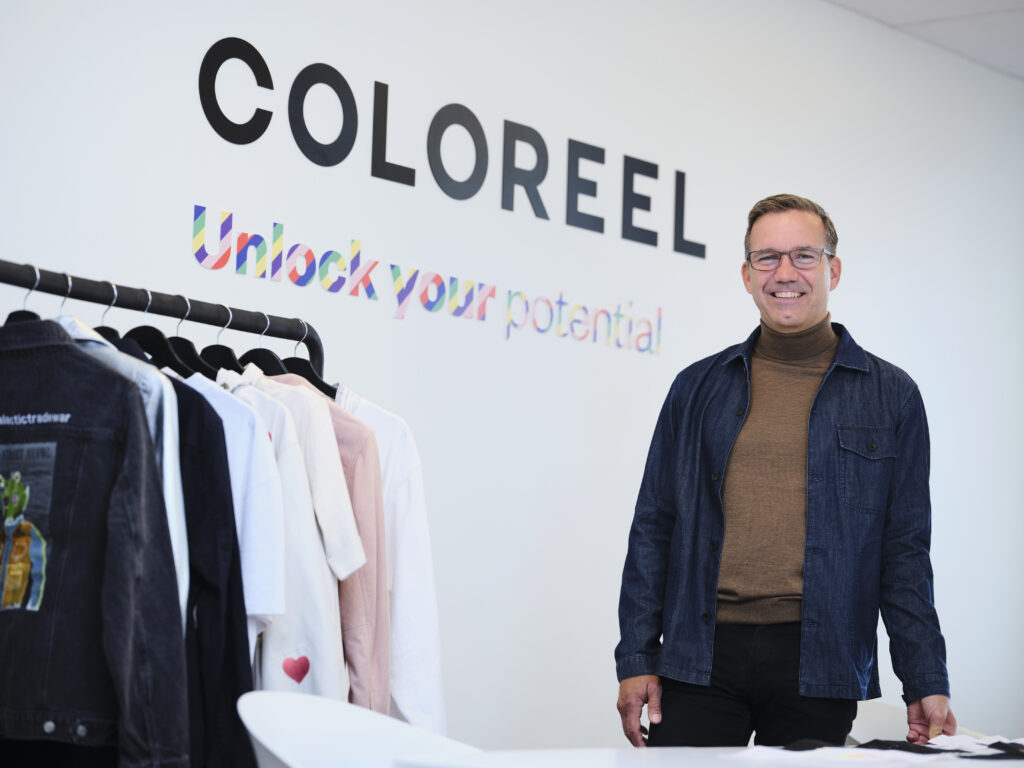 Coloreel set its roadmap and targets in collaboration with Nefco's team. As growth requires a local presence, it has or is hiring people in the United States, the United Kingdom, Germany and China, among others. Strongholds of fashion like Italy, France and Portugal are up next. The funding has helped Coloreel reach its milestones.
"The fact that Nefco accepted us helped us in our dialogue with customers and investors who value sustainability."

Torbjörn Bäck, CEO of Coloreel
According to Bäck: "Nefco has been a very open and helpful partner to us. They don't try to scrutinise us but still ask tough questions. Their attitude has always been helpful, even when they've needed to know more."
Bäck recommends that companies set up a clear business plan and explicit goals for how the funding will be used. "Having good documentation supporting your goals makes open dialogue easier."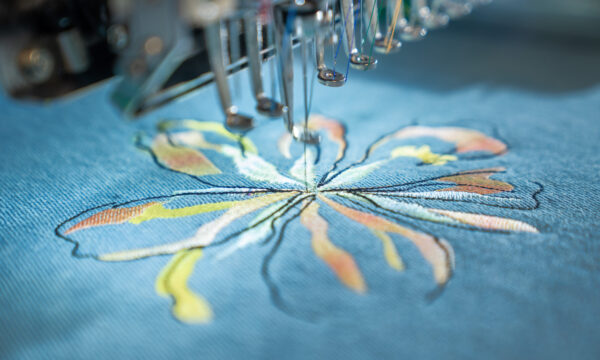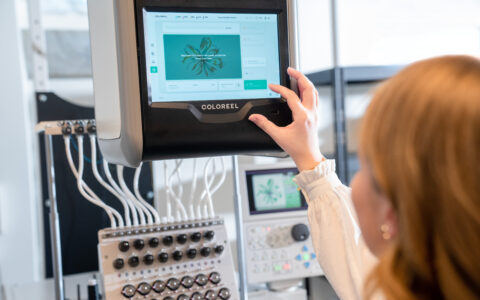 Multi-thread production using Coloreel's digital printer. Photo: Coloreel
Weaving together a fast-growing business
Coloreel's growth has been lightning fast. Its revenue has grown by 200% year on year, and the company hopes to become cash flow positive this year. It certainly helps that its patented technology has no direct competitors.
"Our biggest challenge is to convince customers to think differently and challenge conventional ways of working," says Bäck.
"Nefco has been a very open and helpful partner."

Torbjörn Bäck, CEO of Coloreel
For example, the industry is still heavily reliant on polyester, but change is coming. "We use 100% recycled polyester, but in the future, we could switch to using non-fossil-based biomaterials," Bäck concludes.
Wish to know more about our financing options?
Nefco's loans and equity investments for scaling up Nordic green solutions on global markets.
Other financing options for operational growth or financial support for new market entry.
More information about financing for SMEs
Contact us

Mikael Reims
Vice President, Origination
Swedish, Finnish, Norwegian, English
Project in short
Time of project
2022 – ongoing
Geographical area
China, Germany, United Kingdom, United States
Type of financing
Loans and equity
SDG targets